Fixed Odds Betting Terminals: This Is Just How Easy It Is To Run Up A Huge Debt
13 November 2018, 12:08 | Updated: 13 November 2018, 12:10
James O'Brien heard this horrifying story of a betting shop manager who ran up a six-figure debt after becoming addicted to Fixed Odds Betting Terminals.
Peter revealed that last month, he did a lot of overtime and on a payday Friday, he received £2,300. But by Sunday, he had put all that money into a FOBT and was skint.
He revealed his incredible relief after the government announced restrictions on the machine to help control the amount of money he loses.
But he admitted he's in a real hole - he's in debt and at risk of losing his job if the bookmaker needs to make job cuts as the machine restrictions take hold.
Speaking to James, he said: "I'm a high street manager for a high street bookmakers. It was a relief when the announcement was made, but it's also quite scary.
"I've been here for nine years. I'd never gambled before I entered the business. And very quickly, I found myself in a six-figure sum of debt.
"I had a guy in just last night who is 21 years old. He lost £3,000 in the space of 45 minutes.
"When I joined the industry, there was a maximum of four debit card transactions per customer per day. That is now gone and this guy in question lost £3,000 yesterday thanks to 30 £100 debit card transactions, as well as £500 cash he put in the machine."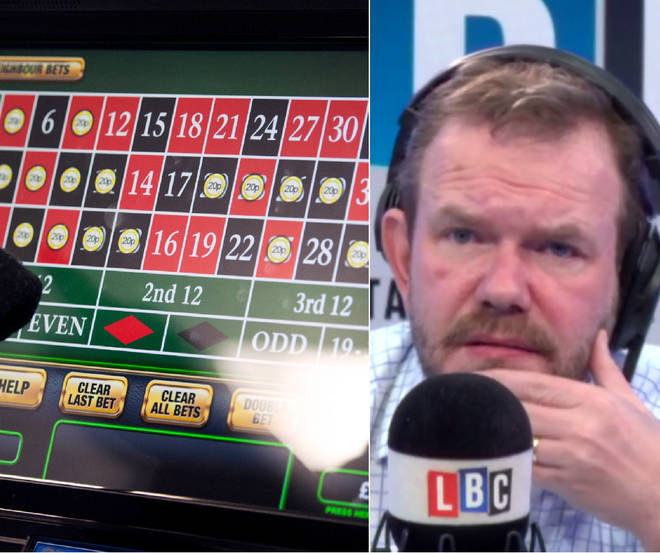 Even Peter's wife doesn't know the hole he has got himself in. He revealed: "I won £3,000 about six months ago. I took it home and gave it to her. She used it to pay bills and kept about £300.
"The next week, it was all gone and she said 'Let's buy that new car we were looking at'. Come payday, I thought 'Let's use this to try to get another thousand so I can get a car two or three years newer.' But I lost it, so went back with all the excuses under the sun, saying they didn't have the car I wanted and we should leave it until next payday."
"And of course, the same thing happens.
"I hope someone can learn from my position."
James wanted him to know that he can get out of this. He said: "I want you to know this. I'm 46, you're in your 30s. It is not, by any means, over.
"You can sort yourself out and start again, even if it means a big debt arrangement. I just want you to look after yourself and those little ones."