Forget May v Corbyn, This Is The Brexit TV Debate We SHOULD See
27 November 2018, 10:42
James O'Brien revealed the TV debate on Brexit which we should be getting instead of Theresa May v Jeremy Corbyn.
The Prime Minister and the Labour leader are set to go head-to-head to debate her Brexit deal - expected to be on 9th December, two days before the crucial Commons vote.
However, James doesn't believe we'll learn anything from those two and suggested an alternative debate which would be far more enlightening.
Speaking on his LBC show, he said: "I wouldn't want to see the debate conducted by politicians.
"I would like to see people who do for a living all of the things that are poised to be affected by Brexit - for good or for ill.
"I'd rather just see a decent journalist interview a really big haulage firm, or the man that runs the Port of Dover, or the Civil Aviation Authority, or possibly the Bank of England.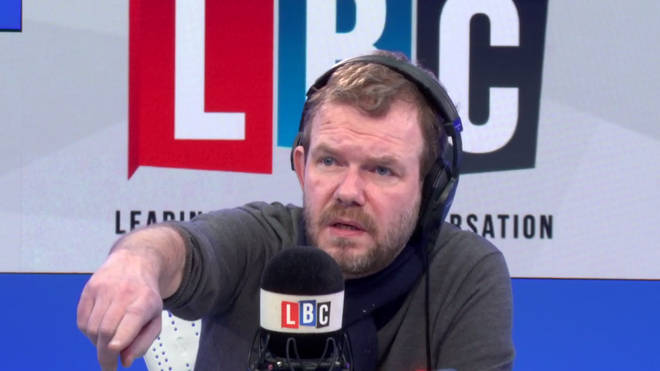 "I'm not really interested in what Jeremy Corbyn and Theresa May have to say anymore because they are making it up as they go along.
"I wish we could create a platform where we could pick the brains of people who know what they're talking about.
"You could do it in both ways - you could have somebody who is still clinging to the carcass of Brexit on the stage and someone like me and we'd take it in turns to ask questions.
"My questions would be designed to highlight the potential problems that these people foresee and the other person's questions would be designed to minimise the impact of these potential problems and you might actually learn something."