Hardline Brexiteer Completely Changes His Mind After One Phone Call
13 December 2017, 14:04
This self-described committed Brexiteer told James O'Brien he was now "ashamed" of his vote after hearing the concerns of one German lady on LBC.
It's after Karen, whose two children and her have dual-citizenship, shared fears about her family's future after Brexit.
On Tuesday Home Office minister Brandon Lewis said the right-to-stay form for EU citizens living in the UK would only take "minutes" to complete.
But a worried Karen told James: "Being German, there's a funny ring if 'special people have to go to special places to register for special things'."
She added: "It's like 'hello yellow star'."
And her remarks really struck home with Steve from Lincolnshire, who described hearing her call as a "seminal moment".
He said: "That was like a bucket of cold water coming through the windscreen for me.
"I was one of the most committed Brexiteers you'd ever had, all because of my own self-interests."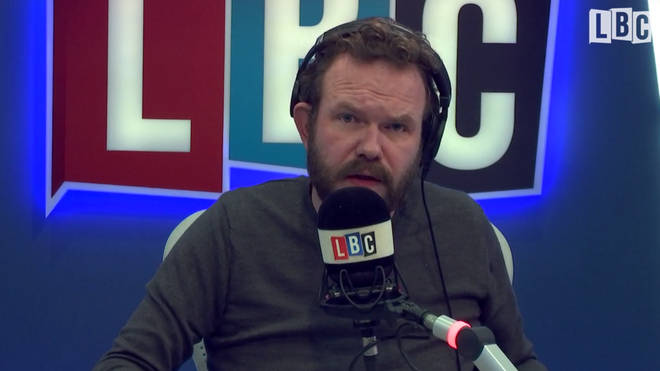 Steve continued: "I actually convinced two other people, I changed their views to vote Leave.
"But listening to that lady, that was a seminal moment for me.
"I want Karen to know that there will be no lists in our country… Listening to what she had to say made me realise there's something bigger at stake."
He finished: "I'm just listening to that lady and that made me realise that - and I'm just ashamed."
Watch James' reaction in the clip at the top of this page.