Harsh Realities Of Brexit Are Becoming Undeniable: Irish Border Expert
7 December 2018, 12:33 | Updated: 7 December 2018, 12:54
The Director of Public Policy and Taxation at Chartered Accountants Ireland spoke about Irish border issues and stockpiling in Northern Ireland, and revealed that the best case scenario for Brexit would be to keep what we have today.
Dr Brian Keegan is widely regarded as the "go to" man in the North and Republic of Ireland on taxation and economic policy issues relating to Brexit.
He joined James O'Brien in the LBC studio on Friday morning.
Dr Keegan started off by pointing out that he is particularly concerned that next week we may see something comparable to the Salzburg effect, referring to the rejection of Theresa May's Brexit plan in Salzburg.
"If businesses are getting edgy since Salzburg, how much more edgy are they going to be if the Westminster vote collapses on the 11th December?"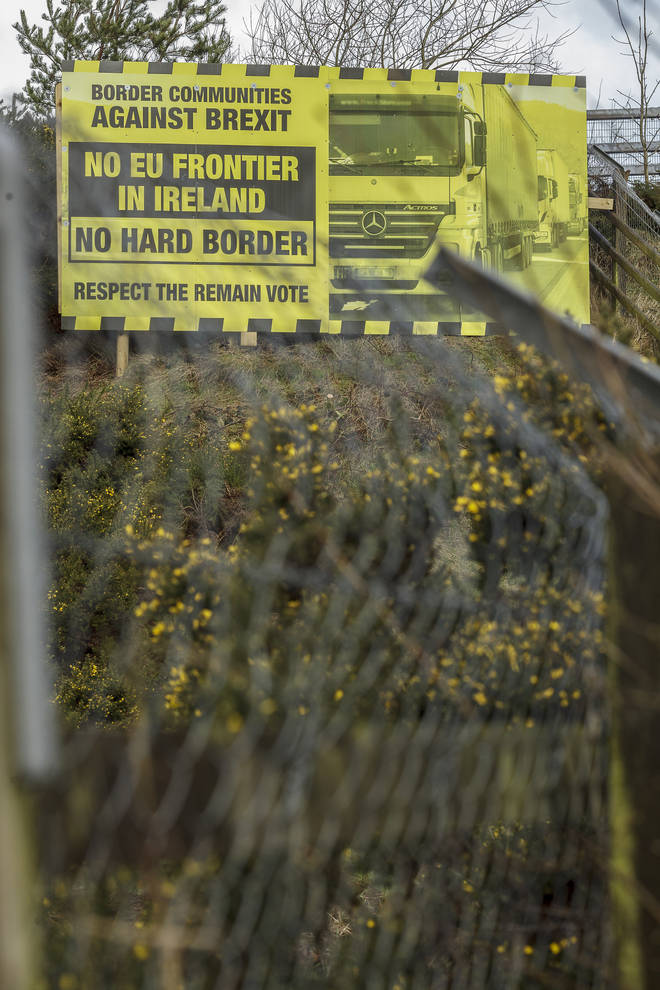 The accountant spoke about his impression that Brexit had now taken a backseat in Brussels as it's considered a "done deal" and "parked", and that going back to Brussels for renegotiation would get little more than a "sympathetic shrug".
He argued that the vast majority of Brits don't remember what it's like to deal with customs, nor to queue at airports, and that those negotiating the agreement have diplomatic passes for airports so are walking in a completely different pair of shoes.
The Director of Public Policy and Taxation went on to reveal that some unionist members of Chartered Accountants Ireland had struggled with "the disconnect between what their politicians are saying and what they're experiencing on the ground".
He said that he hoped that when the vote takes place on 11th December that "somehow we're going to start bridging that disconnect and things are going to start going wrong and people will see that well actually this is the harsh reality of Brexit".
"This is the harsh reality of a multinational grocery chain that won't be doing Christmas brochures across Europe in the next two or three years because the products will just be too damn expensive to buy."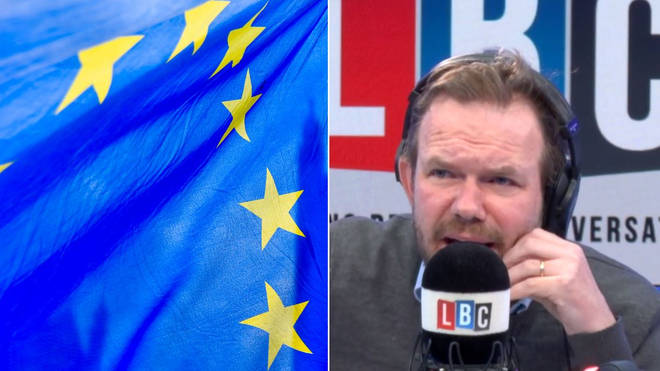 When James asked if he had been waiting for "reality to become undeniable", Dr Keegan confirmed that he had been.
Moving on to the topic of a no-deal scenario, when asked if anyone knew what was going to happen to Ireland in the event of a no-deal Brexit, Dr Keegan said that "all we have are political assurances".
Something he said that they could be certain of however is that "businesses are going to find it harder to get their goods across the border, they're going to have to comply with more paperwork, they're going to have to be subjected to more checks and balances, they're going to lose customers because the customers can't rely on their capacity to supply".
Dr Keegan also said that warehouse space is already extremely sparse in Northern Ireland as producers had been ramping up stocks, in anticipation of having difficulties with their production lines post 29th March, as they don't want to be "caught short" for their major customers.
When asked by James what the "best case scenario" was, Dr Keegan said "pretty much what we have today... when the best case scenario is no change, you have to wonder about what the change is about in the first place."