The Hero British Soldier Who Was Falsely Accused Of War Crimes In Iraq
11 February 2019, 14:13
A hero soldier who led the first bayonet charge by British soldiers in 25 years has opened up to LBC about being wrongly accused of war crimes in Iraq.
Brian Wood MC was awarded the highly prestigious Military Cross for his actions in Iraq in 2004 when his unit was ambushed.
But, five years later, the father-of-two received a letter through the post informing him that he was being investigated for murder under the Iraq Historic Abuse Team.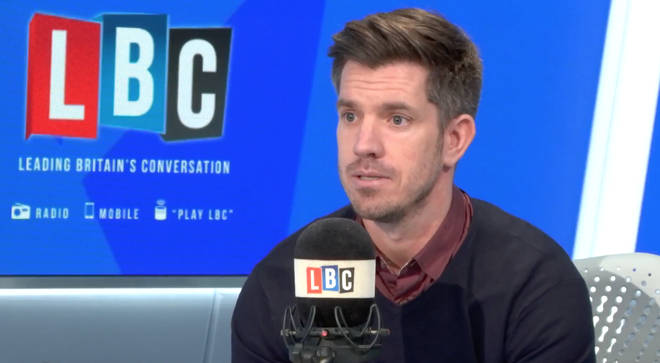 The false claims were later thrown out and the lawyer in charge of many of the cases was struck off for misconduct.
Now, he has spoken honestly to James O'Brien about the day in question and subsequently the impact the scrapped investigation had on his life.
Double Crossed: A Code of Honour, A Complete Betrayal is out on February 21st.