How James O'Brien Put Pressure On Toby Young Over Tweets That Forced His Resignation
9 January 2018, 09:01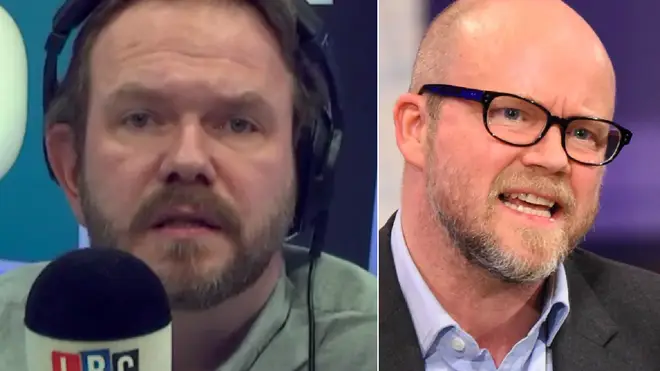 This is how James O'Brien highlighted the "vile" tweets of Toby Young that eventually forced him to resign.
The journalist was appointed as a government advisor on the board of the UK regulator.
But James pointed out a series of offensive and misogynistic tweets that he had sent out in recent years, which he believed brought into question his suitability for the role.
So he asked the Department for Education whether they were aware of the tweets. This was their generic, copy-and-pasted response.
James was unhappy with that, so went back to them again, asking the same specific question. This time, the DfE said they weren't going to make any further comment.
So he went back again, asking the same question again. This time, the response was even more baffling.
Finally, this morning, Toby Young declared that he had become a distraction for the government and resigned from the regulator.