James O'Brien Asks Callers For Reasons To Be Cheerful About Brexit
30 January 2018, 12:13 | Updated: 30 January 2018, 13:59
After the leaked Brexit forecasts suggested a significant negative impact, James asked listeners for reasons to be cheerful about Brexit. This is what happened next.
Buzzfeed received copies of the Brexit analysis that showed leaving the European Union will negatively hit almost every sector and region in the UK.
James asked his listeners to explain to him why we should look at Brexit positively. These are the calls he received.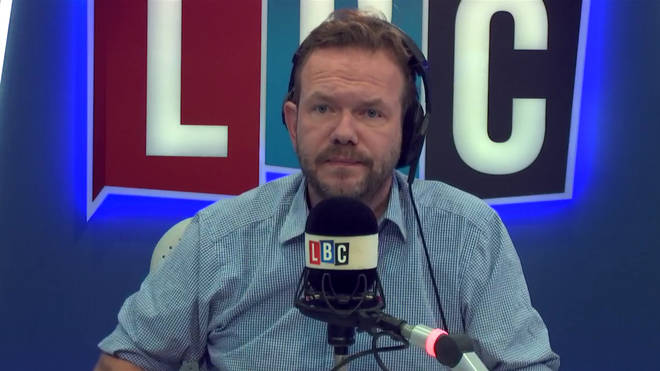 Craig said he felt small and emasculated by the way EU leaders treated David Cameron during his negotiations about the EU.
Caller James said things looked bad, but there is a new breed of politician who will mitigate the negative aspects of Brexit. But the only MPs he could name who would do this are Richard Harrington, who is 60, and Dominic Grieve, one of Parliament's most impassioned Remainers.
And then there was Mark, who spends a lot of time in Europe. He thinks we'll be in a great place when the EU collapses. So his reason to be cheerful is we won't be in as bad a place as other countries will be.
James summed up the calls: "They are all, pretty much, evidence free."