James Educates Brexiteer Who Says People Need To "Buy British"
15 November 2017, 12:01 | Updated: 15 November 2017, 13:52
This Leave voter told James O'Brien that people need to start buying British products to boost the economy after Brexit. James had a few facts for him.
If Britain leaves the European Union without a deal, we will revert on to World Trade Organisation rules, which means a large tariff on meat and milk imports.
That led John in Taunton to say: "You talk about imported meat and imported food becoming more expensive and maybe it will. So what people will do, they will change their habits to buy UK-produced stuff."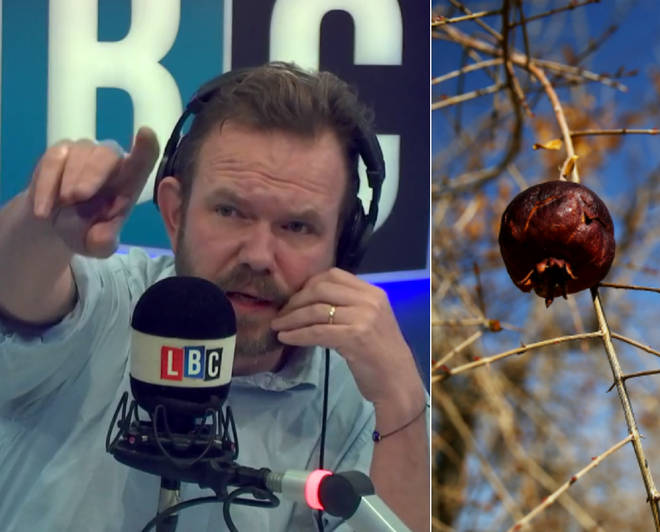 But James had a couple of news stories from just the last few days which suggested that may be easier said than done.
He said: "So they'll change their buying habits to buy UK-produced stuff?
"You'll remember of course that we began this week with the stories of the farmers in Cornwall complaining that they have fruit and vegetables rotting in their fields.
"There's a story on Channel Four on Thursday night which finds an employment agency in Bognor Regis, both of the women who run it voted to leave, 98% of their staff were Eastern European and now they can't find anybody.
"But you know maybe we'll find a way to fill these holes."