James O'Brien: "No Deal Or No Brexit, That's Where We Are Now"
20 July 2018, 14:45 | Updated: 20 July 2018, 16:11
As the government struggles to deliver a Brexit that will satisfy all parties, James describes which direction the UK is heading when it comes to leaving the European Union.
James said: "No deal or no Brexit, that's where we are now. Why? … There categorically isn't a plan that looks better than the one we've currently got.
"I think you're looking at no-deal or no Brexit and the only way your get no Brexit is if there's another vote and I wouldn't put any money on another vote happening either.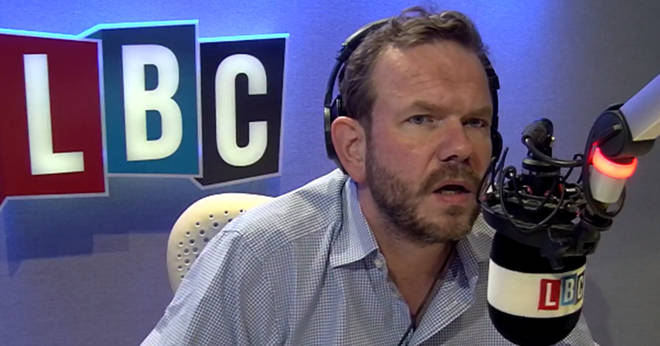 He continued: "How long is it since we stopped doing phone-ins asking for tangible benefits [of Brexit]? There aren't any.
"So now we're clinging to the intangible benefits which are 'more trade,' who with?
"People much further away than the people we trade with now. Ok.
"How many countries in the world have no trade deals in place? None.
"How many countries on April 1st next year will have no trade deals in place - one."