James O'Brien: Both No Deal And No Brexit Moved Further Away Today
8 December 2017, 11:08
A Brexit breakthrough has been reached and this is James O'Brien's reaction to the news.
On Friday morning Jean-Claude Juncker announced "sufficient progress" had been made on areas such as rights of EU citizens, the divorce bill and the Irish border.
It means a draft agreement has been reached to move on to phase two of the talks, focusing on trade.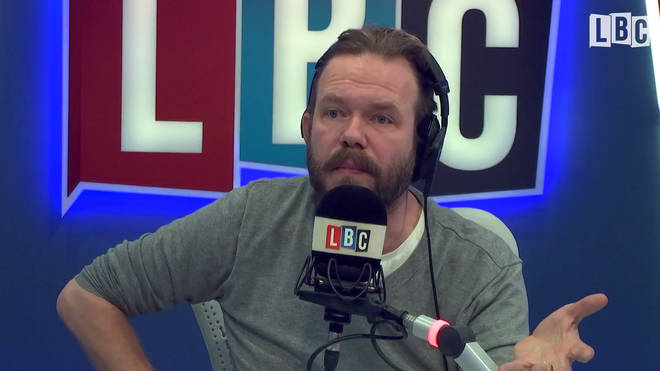 A senior British source says the UK's financial settlement on leaving the EU will come to £35-£39 billion.
The Prime Minister says the deal means there will be no hard border and the Good Friday Agreement will be upheld.
Giving his reaction, James O'Brien said there was no possible deal which was "better than remaining in the EU".
However he added he felt a "little bit of relief" that the prospect of a no deal moved further away.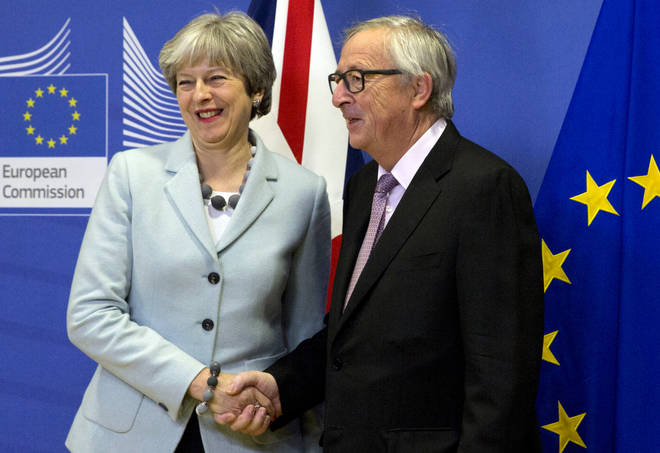 He said: "I just sense now that the prospect of no deal has moved further away, but so has the prospect of no leave.
"I think they've both moved further away as a result of this not least because the European Union really is interested only in defending its own interests and once they've accepted our intractability their priority becomes protecting their own interests which is why Theresa May has capitulated on every single demand that they have made.
"But as no deal moves further away we feel a sense of relief as no leave moves further away we feel a sense of disappointment but what everybody could agree on perhaps is that this is the least bad of several bad options.
"We're going to get a slap in the chops self-inflicted rather than smashing ourselves over the head with a baseball bat, I quite like that analogy oh and by the way David Davis is still in charge."