James O'Brien On Brexiteer James Dyson's Decision To Build His New Car In Singapore
23 October 2018, 13:58 | Updated: 24 October 2018, 07:02
Sir James Dyson was one of the leading businessmen to back Brexit. But James O'Brien points out he's decided to to manufacture his new car in Singapore... who have just signed a trade deal with the EU.
The engineering company have decided to locate their "advanced automotive manufacturing" facility in Singapore, where their electric car will be built.
The move is sure to be controversial given that Sir James Dyson is an outspoken proponent of Brexit. And James O'Brien pointed out he chose Singapore because he wanted tariff-free access to the European Union.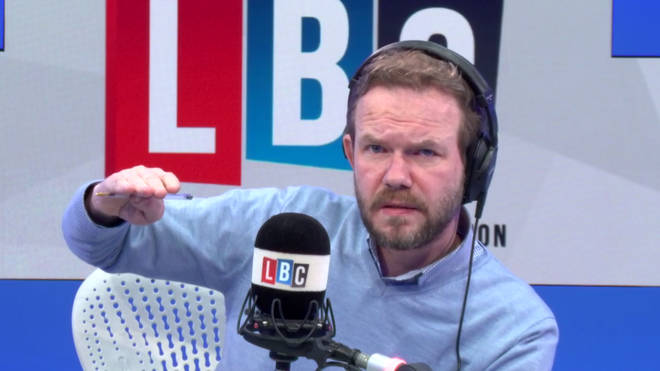 Speaking on his LBC show, he said: "The more I think about that story today about James Dyson revealing that he's going to build his new car in Singapore, the more significant I think the timing might be. Because didn't the EU just announce a free trade agreement with Singapore?
"Within days of the EU finalising its free trade agreement with Singapore, James Dyson, proud Brexiter announces that he'll be building his new car not in Britain but in Singapore, which has a trade agreement with the European Union.
"It also has a variety of trade agreements in that neck of the woods. So not only will he have access to all the territories with which Singapore has a trade agreement but the European Union doesn't, but he will of course crucially have access to the European Union as well.
"But remember no deal is better than a bad deal, unless you're Singapore and you're looking for James Dyson to invest in a massive new factory. In which case a deal with the EU is brilliant and no deal is no factory."