James O'Brien Calls Out Listener Who Labels Him "Fake News"
20 February 2017, 14:56 | Updated: 20 February 2017, 15:10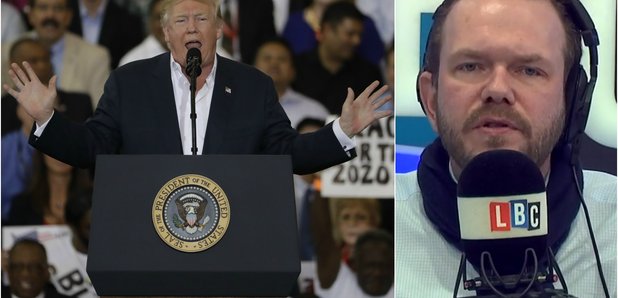 If people on social media read an opinion from someone they don't like, they label it "fake news". This one moment with James O'Brien perfectly illustrated how ridiculous it has become.
James was discussing Donald Trump mentioning an incident in Sweden in relation to reasons he wants to introduce a travel ban in the US.
When one listener tweeted in to say James was giving out "Fake News", he proved how the meaningless the phrase has become.
The tweeter, called Mr Brexit, wrote to James, saying:
.@LBC @mrjamesob It seems James O'Brien is the one inventing a terror attack. Donald Trump said no such thing. Transcript of his comments... pic.twitter.com/d4IF46Ov61

— Mr Brexit (@MrBrexit) February 20, 2017
The tweet featured the transcript of Donald Trump's speech, which he says proved what James said wasn't true.
One problem though... James played that exact clip on his show just moments earlier.