James O'Brien Ridicules Idea Of David Davis Becoming Prime Minister
22 October 2018, 10:57 | Updated: 22 October 2018, 11:14
David Davis is one of the reasons Brexit is in such a mess, says James O'Brien, asking why on earth we would make him Prime Minister.
A report this weekend suggested that Conservative Brexiteers are looking to install Mr Davis as Prime Minister in order to ensure Britain leaves the European Union.
But James pointed out that Mr Davis was Brexit Secretary for two years and didn't achieve a thing.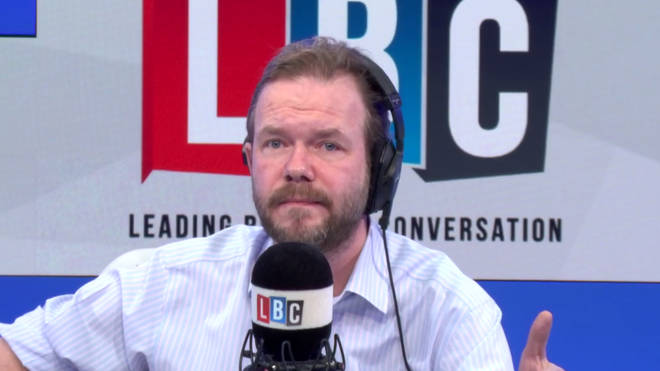 Speaking on his LBC show, he said: "Can you imagine being so delusional that you would look at someone's failure to do a good job with even the vaguest scintilla of competence as a qualification for promotion?
"David Davis' job for the best part of two and a half years was to come up with a plan for getting out of the European Union. That was his only job. Not only to come up with a plan, but to negotiate with the European Union in a way that facilitated and accelerated that departure.
"And he failed on a scale that even Chris Grayling would struggle to have achieved. And that is really saying something, isn't it?
"David Davis, who didn't even know that Germany isn't allowed to negotiate bilateral trade deals. David Davis who didn't even know how the European Union worked, despite having dedicated his entire life campaigning to leave it.
"He should be made Prime Minister now? That will somehow improve the situation that he's done more than anybody else to render ridiculously difficult?"
Watch the full video at the top of the page.