James O'Brien Demolishes Three Brexit Soundbites In One Call
12 June 2018, 11:26 | Updated: 12 June 2018, 11:36
This caller came up with three different reasons that he voted for Brexit. James O'Brien destroyed them one by one.
George told James that he wanted the UK to leave the European Union, regardless of whether we are ready to leave.
When James asked him why, he gave a reason - that Spain, Italy and other countries are moving towards anti-EU parties.
But James told him: "George can you tell me why they've all got higher approval ratings for staying in the EU than when we voted to leave?"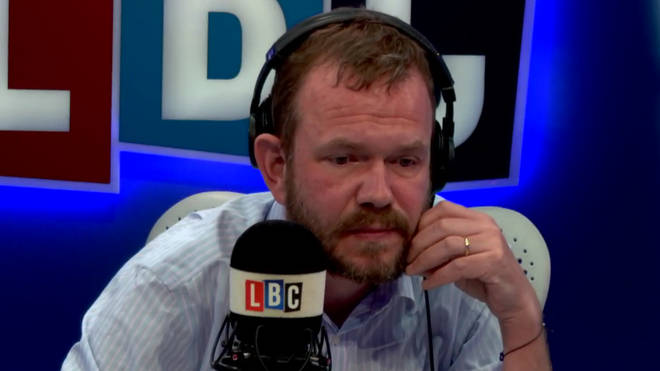 George tried again: "They see the bullying tactics that the EU are using against us."
Again, James calmly said: "The EU's negotiating position has been laid out in black and white and hasn't shifted at all for 23 months. How is that bullying?
"You can't say they're bullying. Bullying would involve moving and changing."
He tried a last time: "The European Union doesn't work, you've got too many nations..."
James closed down the conversation: "Now you're fantasising and I'm sharing facts with you.
"So let's shake hands, move on and I hope your unicorn arrives soon."
Watch the clip at the top of the page.