James: Does Trump's America Match Fascism Warning Signs?
2 February 2017, 14:06 | Updated: 2 February 2017, 15:47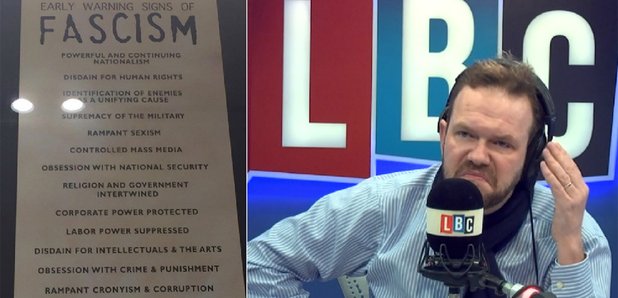 The 'Early Warning Signs Of Fascism' list has gone viral. James O'Brien runs down the list one by one and draws a pretty worrying conclusion.
In the US Holocaust Museum.
I'm shook. pic.twitter.com/EeuHEXWusE

— Sarah Rose (@RaRaVibes) January 30, 2017
The tweet above has gone viral, with many saying that Trump's America already ticks so many of the criteria contained on the list of early warning signs of fascism.
So does it?
James went through the list one by one and it makes for fascinating - if very concerning - viewing.