James O'Brien Highlights The Big Flaw In Brexiteer's Immigration Argument
15 December 2017, 11:44 | Updated: 15 December 2017, 11:52
When this caller said he voted Brexit because migrants were putting a strain on local services, James O'Brien was left asking one killer question.
Jamie from Shirebrook was speaking after the Archbishop of Canterbury called for a Christmas "ceasefire" in the increasingly bitter feud over Brexit.
The Most Rev Justin Welby proposed a truce on the use of personalised insults over the festive season.
During his phone call to LBC, Jamie was quick to point out he had no problem with the migrants themselves.
He instead was concerned with the number that had come to his town.
He said: "We've had a couple of thousand Eastern Europeans come in and don't get me wrong, they're sound - I live next door to one either side.
"It's just the amount that have come to Shirebrook that seem to put loads of pressure on doctors, dentists and housing."
James said there was "perfect logic to that position" - but had one burning question he wanted to ask.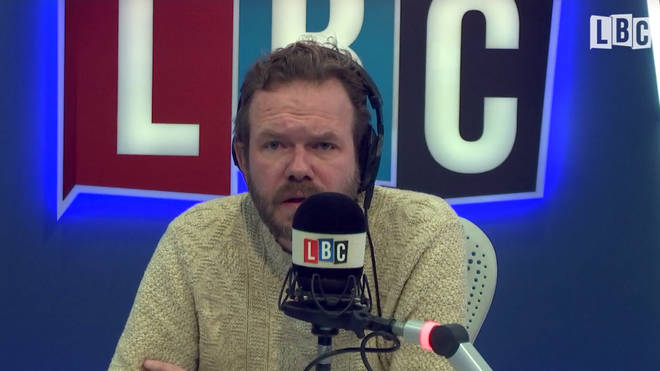 The LBC presenter said: "So you want your neighbours to be removed from the country?"
Jamie responded: "No, I don't want to be removed from the country."
To which James replied: "Well the pressure of the services is not going to be alleviated then is it."
The caller conceded: "Well, yes, that's a good point really."
Watch the moment in full above.