James O'Brien Highlights Jacob Rees-Mogg's Request For Second Referendum
6 August 2018, 11:34 | Updated: 6 August 2018, 11:36
James O'Brien said the discovery of a clip of Jacob Rees-Mogg calling for a second referendum is proof he is a fraud.
A clip has emerged from 2011 in which the MP for North-East Somerset called for a second referendum on the terms of a deal with the European Union.
In the clip from a Houses of Parliament debate, Mr Rees-Mogg said: "You could have two referendums and as it happens, it may be more sense to have the second referendum after the renegotiation is completed."
That would put him in agreement with Tony Blair, Gary Lineker and others who are calling for a People's Vote on the Brexit deal.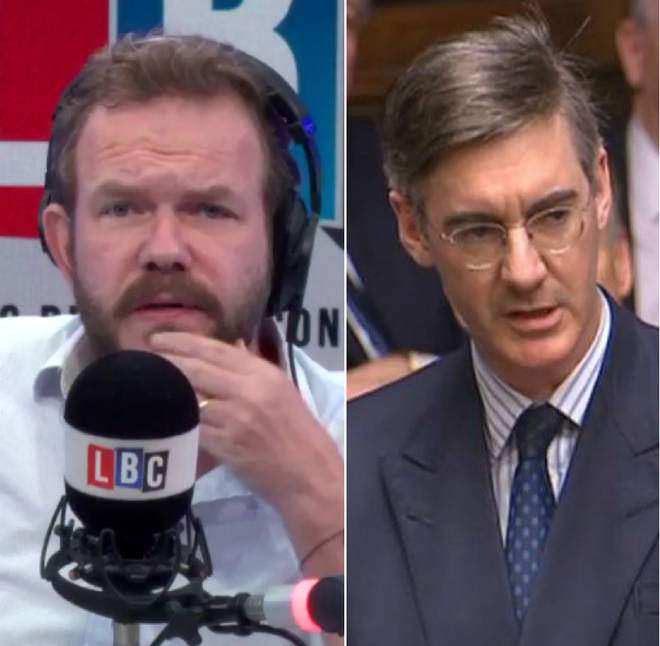 Commenting on the clip, James said: "If ever you needed the little thread to pull from which the entire facade of Jacob Rees-Mogg's fraudulent Brexit support can be unravelled, it's this.
"There he is coming out for the so-called People's Vote, aligning himself with the likes of David Lammy, Chuka Umunna and sundry other people who generally have the interests of the nation at heart.
"Rrather than simply the interests of a bank balance or a peculiar 19th century view of Britain."