James O'Brien Keeps His Cool During Encounter With Irate Brexiteer
8 December 2017, 13:59
This caller became increasingly angry during his phone call to James O'Brien, but the LBC presenter did not let it get to him.
Sam tried to hurl insults towards James during a debate on leaving the EU, but didn't get the reaction he was probably expecting.
The caller's temper flared after Brussels declared "sufficient progress" had been made to move talks on to phase two.
The last-minute deal has been described as a "major breakthrough" in the Brexit talks, which have been at deadlock over the Irish border issue.
Earlier, James described the move as a "little bit of relief" as the prospect of a no deal moved "further away".
The caller, from Stoke-on-Trent, labelled the EU as a "proto-USSR" with the commission being "unelected and unaccountable".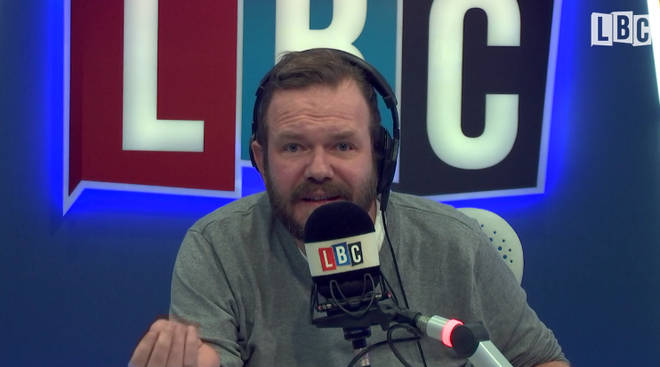 "We're never going to stop until we basically get our sovereignty back", Sam roared.
But, when James tried to engage in a debate the caller repeatedly tried to shout over him.
"You're being very rude to me," the LBC presenter said. "I'm not going to be rude to you no matter how much you try to provoke me - that's absolutely fine."
That only appeared to fire up Sam more as he became even more angry.
Watch how James O'Brien handles the difficult caller above.