James O'Brien Lays Out The Sexual Harassment Claims Against Donald Trump
10 October 2017, 14:40 | Updated: 10 October 2017, 14:47
Since he became President, people haven't been talking about the sexual harassment claims against Donald Trump. James O'Brien wants to ensure they're not forgotten.
The allegations against film mogul Harvey Weinstein have brought more focus on the actions of some of the most powerful men in the media in the US.
As he labelled the actions "grim", James said he was stunned that there are people with daughters who defend men like Weinstein and Trump.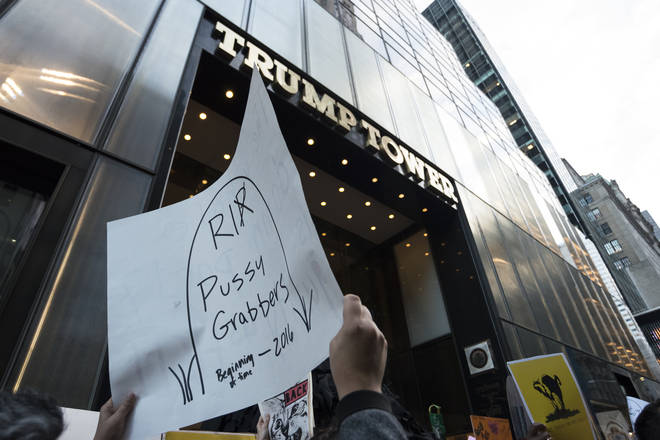 Speaking on his LBC show, he said: "Harvey Weinstein, Bill Cosby and Roger Ailes have two or three things in common, most obviously power and wealth. Then you've got Donald Trump, which astonishingly since he became President, very very little attention has been paid to the queue of women who allege that he had sexually assaulted them.
"Just out of interest, I'll run you through a few actually.
"Ninni Laaksonen, a former Miss Finland said 'Trump stood right next to me and suddenly he squeezed my butt' in July 2006.
"Jessica Drake said that he grabbed and kissed her without consent, then offered her $10,000 in return for sex, this was in 2006 as well.
"Karena Virginia says she was groped by Trump at the U.S. Open in 1998.
"Cathy Heller says Trump grabbed her and attempted to kiss her at Mar-A-Lago in 1997.
"Summer Zervos, an Apprentice contestant, said he started kissing her and grabbing her breasts and thrusting his genitals towards her, ten years ago.
"Kristin Anderson said the President reached under her skirt and grabbed her vagina through her underwear in the early 1990s.
"Jessica Leeds said Trump lifted up the armrest, grabbed her breasts and reached his hand up her skirt in the early 1980s.
"Rachel Crooks says she was assaulted by Trump in an elevator at Trump Tower in 2005.
"Mindy McGillivray says Trump groped her while she was attending a concert at Mar-A-Lago in 2003.
"Natasha Stoynoff said he pushed her against the wall and jammed his tongue down her throat in 2005 at his resort.
"Jennifer Murphy, another Apprentice contestant, said he tried to kiss her on the lips or he did kiss her on the lips after a job interview in 2005.
"Cassandra Searles says he grabbed her bottom and invited her to his hotel room in 2013.
"Temple Taggart McDowell, former Miss Utah, says Trump kissed her directly on the lips the first time she met him in 1997.
"Jill Harth, Trump repeatedly sexually harassed her and groped her underneath the table in 1993.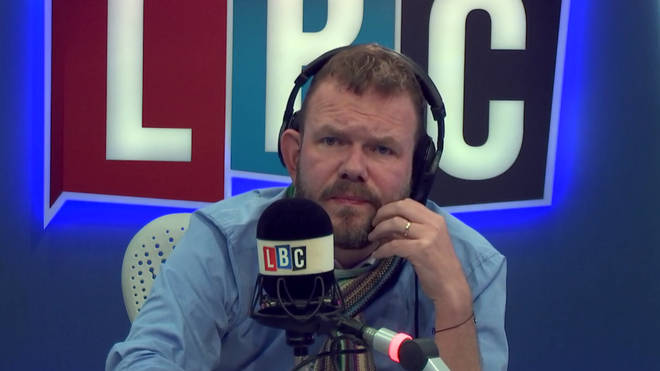 "That's pretty grim. But, you know, locker room talk. Men with daughters defend Donald Trump. And I'm not being a little bit sort of mildly chauvinistic when I say that. My worldview changed when I had daughters. Amazing.
"So hardly surprising perhaps that other rich powerful men have behaved allegedly in similarly predatory ways."