James O'Brien's Powerful Response To The Newcastle Grooming Gang
10 August 2017, 10:42 | Updated: 10 August 2017, 13:28
This is James O'Brien's emotional reaction to the conviction of a grooming gang in Newcastle.
17 men and a woman were convicted yesterday for for abusing girls in the north-east. One of the girls was picked up after being found drinking alone outside Asda, aged just 15.
James asked how we have let young girls be open for such abuse: "How can we let 15-year-old girls sit drinking outside Asda - and no one says anything?"
In a powerful monologue, James said: "It's so commonplace and normal - that's what makes me want to puke when I read these stories. It's so normal in both of their worlds, the abusers' worlds and the abusees' worlds. It's their normality.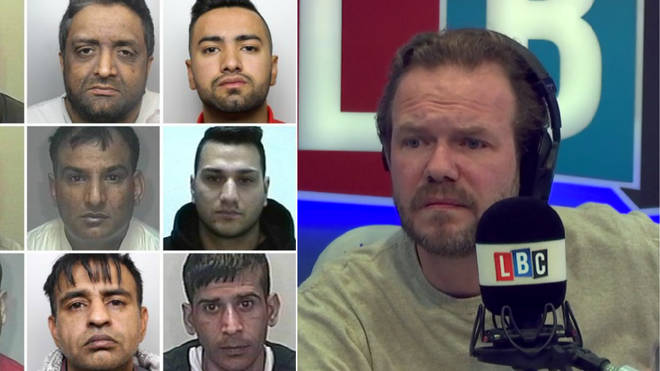 "How can we be living in a country where hundreds, if not thousands, of young girls are falling into this world of depravtiy and abuse?
"Who is putting their arm around these girls and saying: 'Darling, this isn't right. This is so so wrong.'
"That's why I don't really care what colour a child abuser is, any more than I care what colour a victim of child abuse is. The key word for me in these stories is child.
"How can so many children be sitting getting slaughtered outside Asda on their own when a person pulls up in a fancy car. And suddenly, they are in a bedroom with men they don't know, too out of it to resist.
"But then the poor kid goes back again and again and again. And where are we to stop this from happening? Where are we?"