James O'Brien On Why Brexiteers Were So Keen To Trigger Article 50 ASAP
22 September 2017, 11:26 | Updated: 22 September 2017, 18:19
There's a reason Brexiteers were so eager for Theresa May to trigger Article 50. They knew the more time lapsed, the more Brits would have second thoughts about leaving, according to James O'Brien.
Today the Prime Minister called on European leaders to strike a "bold and ambitious" trade deal with Britain within two years after Brexit.
In her landmark speech in Florence, Mrs Mayset out plans for a two-year "implementation period" after the UK officially leaves in March 2019 - before moving to a permanent trade deal.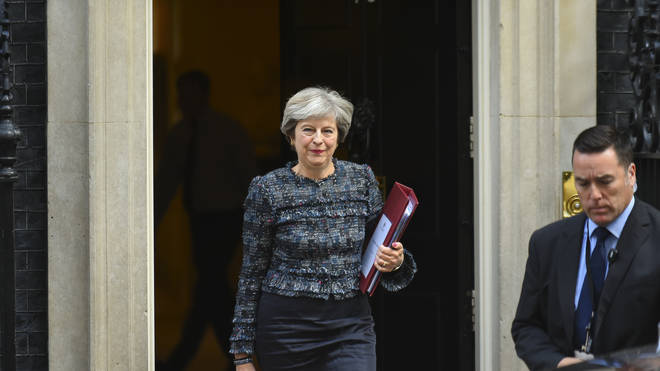 Negotiations with the bloc have stalled over the last few months. Even prominent Leave voters described the situation as a "bloody mess".
One of those was the former Vote Leave chief Dominic Cummings. He recently said triggering Article 50 was a "historic, unforgivable blunder".
But, James said there was a reason why passionate Brexiteers wanted the official divorce process to begin as quickly as possible.
He said: "The more time we spent doing what we're doing now, the more time we spent working out what an actual withdrawal would look like in meaningful detailed terms rather than bovine sloganeering… but fine detail informed consent, difficult negotiations, we look into that cauldron and see what we see now."
In his passionate outburst, James continued: "Trigger Article 50 as soon as you humanly can they said - these great human champions of democracy, because when the people actually get to see the rabbit, they're going to run a mile.
"When we start breaking down what this actually truly means, they're not going to buy it so we've got to trigger Article 50."