James O'Brien Pinpoints Why Labour Under-Performed At Local Elections
4 May 2018, 11:12 | Updated: 4 May 2018, 11:42
James O'Brien pin-pointed the exact reason that floating voters didn't choose Labour in the local elections.
The Labour leader claimed it was a good night for the party, saying: "There is much more to come and it's going to get even better."
But with Labour hoping to win every seat in London, they failed to even take one council in the capital from the Conservatives.
And James explained why. Speaking on his LBC show, he said: "It would appear that hurling abuse at anybody currently unpersuaded by the magnificence of Jeremy Corbyn didn't actually persuade that many floating voters to plump for Labour.
"Who would have thought it that, 'Why don't you just F off and vote Tory' would not encourage people to stay onside and vote Labour.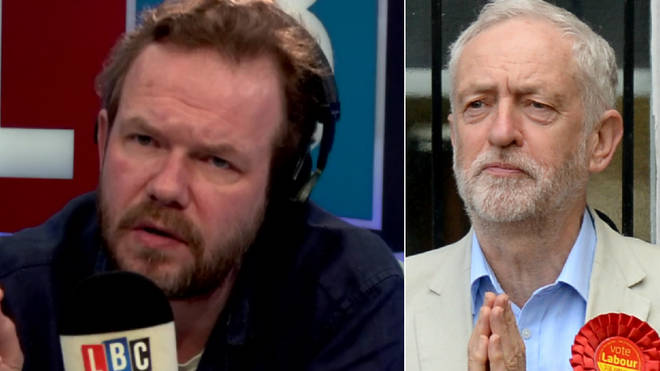 "People trying to cast it as some sort of success don't know much about history.
"I think it was about 1,800 gains in 1995. I don't think you can compare the elections like for like in terms of what seats were being fought for and what those results therefore mean.
"But if you're really trying to suggest that 40 constitutes a victory when in '95, Tony Blair's resurgent Labour Party notched up about 1,800, you probably need to get your head examined."