James O'Brien Rails Against Newspaper Bias Over PM's Housing Policy
5 March 2018, 12:06 | Updated: 5 March 2018, 12:21
Theresa May just announced the same housing policy as Ed Miliband. James O'Brien asks why the papers are calling it a "brand new dawn", when Miliband was labelled a "Stalinist".
The Prime Minister told developers to concentrate on building more houses and not focus on profit.
James O'Brien spotted it was exactly the housing policy that the ex-Labour leader ran with for the 2015 election.
Then, the Daily Mail's headline read: "Miliband the land-grabber: Red Ed's threat to confiscate unused land branded Stalinist as backlash grows over his plans to control property market".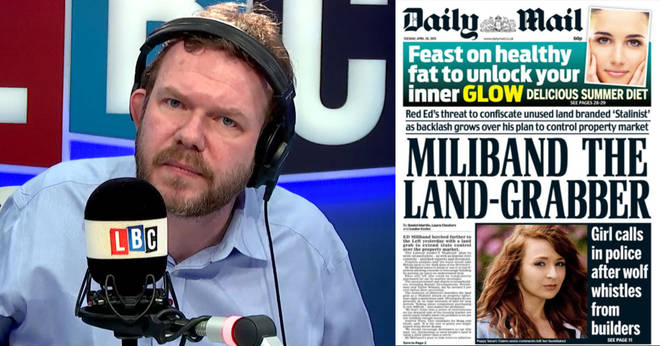 James said: "How stupid do these people think that we are?
"Ed Miliband does it, it's Stalinist. Theresa May does exactly the same thing, it's a brave new dawn.
"The Daily Telegraph said she could write the article herself, that's in the paper today.
"It's exactly the same policy."