James O'Brien Rips Into Boris Johnson Over Heathrow And Does NOT Hold Back
6 June 2018, 14:46
James O'Brien launched an astonishing attack on Boris Johnson today after the cabinet signed off a plan backing a new runway at Heathrow Airport.
Transport Secretary Chris Grayling told MPs the "time for action is now" ahead of a vote on the plans by 11th July.
Foreign Secretary Boris Johnson previously vowed to fight any expansion when he was elected MP for Uxbridge in 2015.
Speaking at the time, he promised to "lie down in front of those bulldozers" to stop the construction of a third runway.
But today, James claimed this was just another "lie" told by the Foreign Secretary.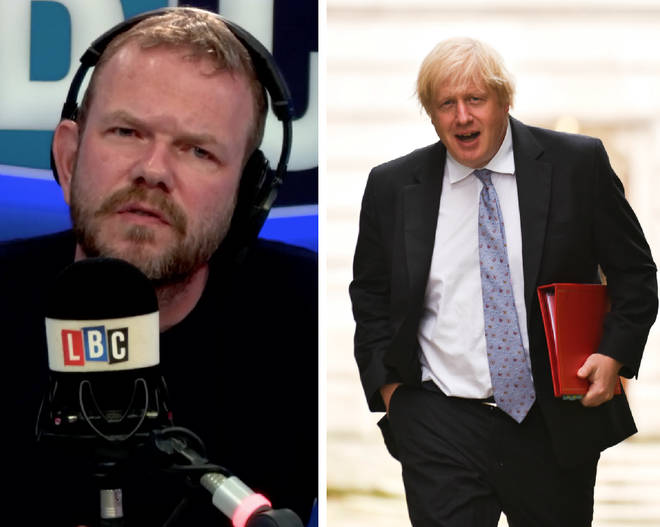 In a passionate monologue, he said: "Obviously Chris Grayling is the emblem of incompetence in government but if you want to look for the emblem of corruption, the corruption of political life, it's Boris Johnson isn't it?
"The idea that someone can lie so seamlessly, so smilingly, so smoothly and know that he's lying.
"Fire stations, ticket offices, imprisoned British citizens and now Heathrow.
"He needed a seat remember? When he handed in the mayoralty, when he ceased to be Mayor of London he needed a safe seat - Uxbridge got him, bless them.
"He promised, because Uxbridge is very much affected by flights overhead, he promised the people of Uxbridge, while seeking votes that he would furiously resist the third runway at Heathrow."
Watch James' take in full above.