James O'Brien Forced To Ask Tory MP The Same Question AGAIN And AGAIN
26 June 2017, 13:02 | Updated: 26 June 2017, 13:24
James O'Brien was forced to ask the same question again and again to the former Northern Ireland Secretary following the Conservative-DUP deal - and he simply couldn't get an answer.
Following the deal for the Democratic Unionist Party to prop up the Conservative minority government, James spoke to Tory MP Theresa Villiers.
He wanted to know how the government could ensure impartiality - a key tenet of the Northern Ireland power-sharing agreement - if they have paid £1.5billion to one fo the parties.
And he became frustrated by the lack of an answer.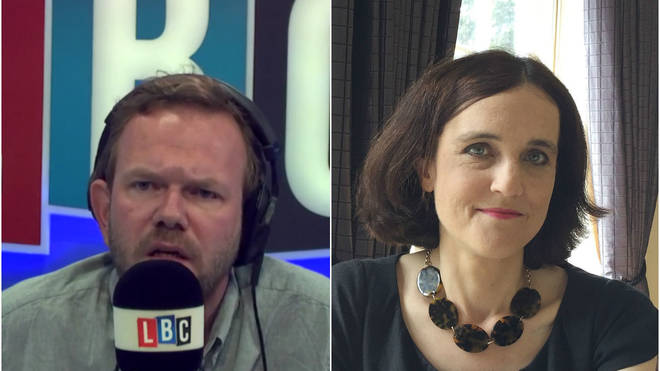 After several attempts at getting Ms Villiers to answer the question, James said: "That's not the question I'm asking, is it?"
But Ms Villiers responded: "Well that's the answer I'm giving you."
As the interview with going on, listeners were full of praise for James.
Interviews like this remind me just how good James is as holding politicians to account. Hope it goes viral.

— Tom Mannington (@FetchezLaVache_) June 26, 2017