James O'Brien's Brutal Response To Tory's Comedy PMQs Question
2 May 2018, 14:44
After Theresa May chuckled along with Peter Bone's joke comedy interlude in PMQs, James O'Brien's response was brutal.
Mr Bone, the Conservative MP for Wellingborough, joked that he would invite the Prime Minister to his constituency on the day the UK leaves the EU to see the spot he would put up a statue to "the Brexit Queen".
Theresa May chuckled as she responded: "I'm tempted to say to his request, how can I refuse?"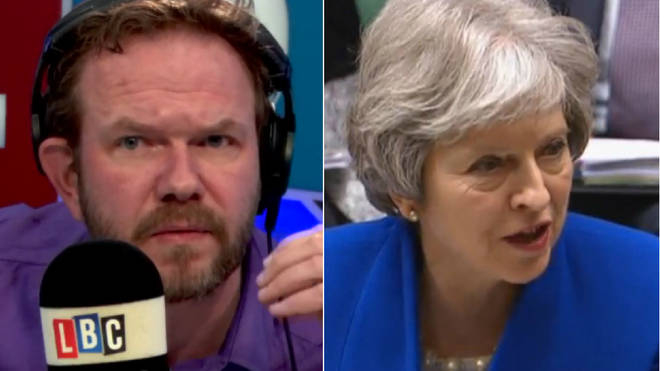 After two hours discussing the fiasco around Windrush, James was less amused.
In a response dripping with sarcasm, he said: "I love the way that laughter will be like a soothing balm for all the people who've lost their jobs, their liberty, their livelihoods, their security and their health treatment over the last four of five years as a direct result of that chuckling woman's policies."