James O'Brien's Emotional Plea For A Brexit Ceasefire This Christmas
15 December 2017, 11:36
James O'Brien pleaded for Brexiteers and Remainers to put their differences aside and just spend time with people they love this Christmas.
James was discussing the Archbishop of Canterbury's call for a Brexit ceasefire this Christmas and spoke of how he would give anything to spend another Christmas with his own father.
Speaking on his LBC show, he said: "My dad won't be at our table on Christmas Day. For the for the fifth year in succession, my daddy won't be there.
"And I can tell you now that if you gave me the choice of never talking about politics with him again and having him back for Christmas, I'll bite off every arm you've got.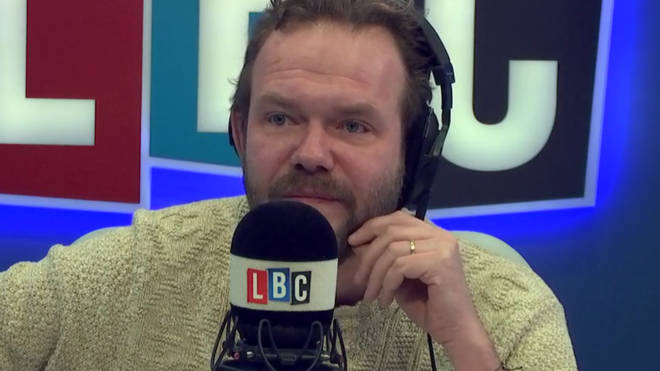 "So this is actually quite an important story, thinking of going back home for Christmas and thinking 'Oh, I can't bear listening to Dad bang on about Brexit', or 'I can't bear to listen to my holier than thou little nephew telling me how stupid I am, I can't bear it'.
"Just spare a thought for those of us who every Christmas - it might not be an empty chair at the table, but there might as well be - and then ask yourself whether, whatever Brexit brings, whatever happens next, is this animosity and viciousness, this vitriol and violence, these death threats and deselections, these accusations and allegations - is it really more important than being with him or her or each other at Christmas?"