James O'Brien's Epic Monologue On Boris Johnson And Brexiteers
24 November 2017, 11:30 | Updated: 24 November 2017, 16:21
James O'Brien' patience has run out with Boris Johnson and Brexit-supporting newspapers.
The LBC presenter finds it remarkable that Boris is still in his job after his gaffe over Nazanin Zaghari-Ratcliffe, the British mum in jail in Iran, left her facing an extra five years.
And he is frustrated by the Brexiteers' "pointless and utterly misdirected fury" over the British cities being banned from applying to become the European City of Culture.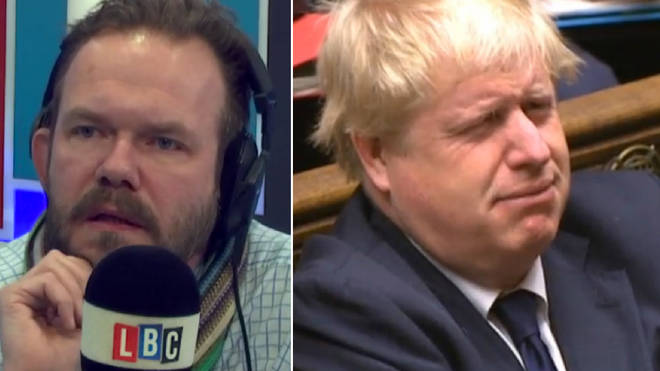 Speaking on his LBC show, he said: "We are almost in a state of political paralysis.
"The Foreign Secretary, by putting his foot in his stupid mouth, has consigned a mother to five more years quite probably in a Iranian hellhole. And his job, in any other era of our lives, would have been to get her out.
"I don't care how you voted in the referendum, how do we get out of this mess now where everything that holds together our democracy is under threat? Because you are not, I don't believe, going to base your opinion of Boris Johnson on what he's done. You're going to base it on where he sits with regard to Brexit.
"Even though you know and I know that he was just as likely to swing the other way if he thought that that would increase his chances of one day getting to the door of Downing Street. He even wrote a column to that effect, as has been well documented but blithely and completely ignored by people so invested in this ludicrous project that they've lost the ability to see the wood for the trees.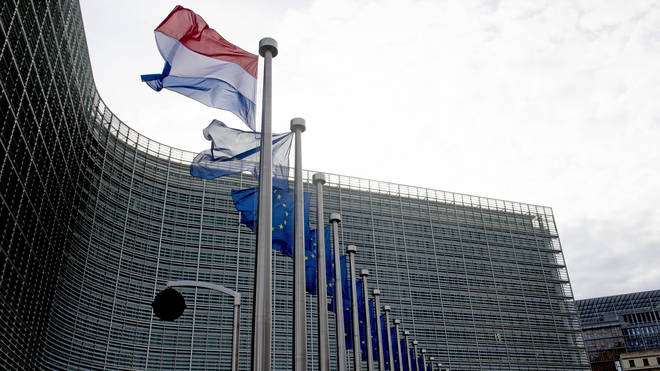 "And then you've got the European City of Culture story as well, which is simple, evidential truth.
"These are the three categories which render you eligible to apply for this status. You need to be an EU member, you need to be on the candidates to join the EU list or you need to be in the European Free Trade Association. Our government policy is to be none of those things by March 2019. So we're not allowed to be in the competition.
"But this cynical, ugly and ultimately profoundly dangerous desire from prominent Leave campaigners to keep stoking the fires of their supporters' pointless and utterly misdirected fury means that the story reaches huge swathes of the country - 60, 70% of the country- as a confection and an untruth.
"How do we get back from this? How do we get back from a country where a referendum result has rendered a Foreign Secretary the precise opposite of what he is supposed to be. He goes unpunished for doubling the prison sentence of a British citizen when his job in any other era would have been to get her out.
"And then, the City of Culture thing. It's there in black and white in the European Commission's rules. And yet to open 60, 70% of the newspapers in this country this morning, you'd think that somehow there's been some sleight of hand or some deception or some deceit."