James O'Brien's Epic Take On Those Celebrating The Return Of The Blue Passport
22 December 2017, 12:20 | Updated: 22 December 2017, 13:08
After a listener told James that blue passports would help "indigenous" Brits feel like as though they belong in the UK again, James imagined what it must be like in his mind.
The announcement that the 'iconic' blue passport is set to return following the UK's departure from the EU has been met with a mixed reception.
Whilst taking calls on the issue James read out an email from a listener who said that blue passports would symbolise "a little piece of our identity we get back."
Carl in Hammersmith continued that he was so proud to be an "indigenous Brit" and that it was a shame that James didn't have a "sense of a belonging."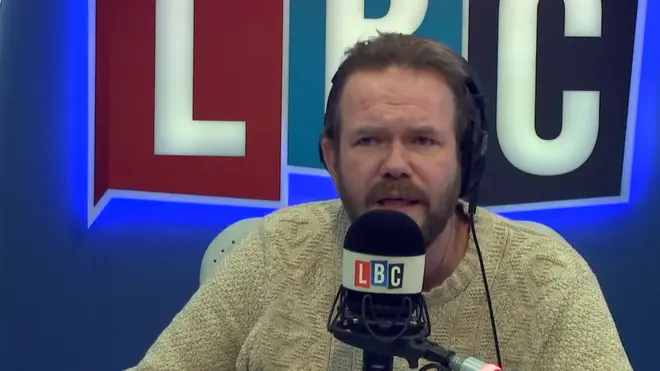 An exasperated James said he "couldn't understand how you can talk a sense of belonging while claiming it depends on the colour of your passport."
James went on to imagine how Carl must feel when he has a burgundy passport. He imagined that he'd constantly be worrying that he was turning French because he'd bought a croissant, and poisoned himself whilst eating sauerkraut. 
Whilst a blue passport would make Carl dream of fish and chips and a land of hope and glory. 
The news that the blue passport is set to return has resulted in a mixed opinion. Nigel Farage tweeted "Happy Brexmas!". 
On the other hand, Labour MP Mary Creagh tweeted "No-one under 45 will have owned a blue passport, and most will think they're not worth £50 billion and crashing the economy."