James O'Brien's Perfect Response To People Angry At FOBT Restrictions
17 May 2018, 15:21
James O'Brien had a message for the people who are complaining of a "nanny state" after the government imposed a limit on Fixed Odds Betting Terminals.
The maximum stake people can place on fixed-odds betting terminals is to be drastically cut from £100 per spin to £2, to try to reduce problem gambling.
Some people have criticised the government for interfering in people's lives. But James had the perfect question for these people.
Speaking on his LBC show, he said: "What's wrong with the idea of government doing as much as it can to help citizens be happy and healthy? While respecting the freedom of other people to fill their faces with filthy food, to watch as much pornography as they please and to spend as much of their income as they want on gambling.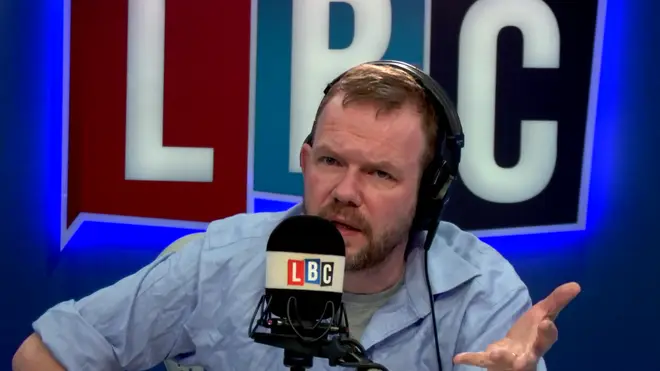 "You can never stop these things from happening, but what on earth is wrong with the idea of government expending energy and resources on helping to create a happier, healthier population?
"And if the argument is 'why do all my taxes go on that?' well then, the response is simple. In the longterm, a happier, healthier population will be of much greater economic impact than an unhappy, unhealthy population.
"The obvious ways would be treating medical conditions caused by unhealthy lifestyle.
"'So why are my taxes go on telling people not to eat sweets?' Well partly because we'll save a chunk of money in the long term if we can reduce the number of people with diabetes."