James O'Brien's Proof That Trump Thinks His Supporters Are "Stupid"
18 July 2018, 14:31 | Updated: 18 July 2018, 14:35
James O'Brien says Donald Trump's U-turn on Russian election meddling is proof of just how "stupid" the President thinks his supporters are.
Mr Trump backtracked on his claim that he "didn't see any reason" why Russia would be involved in US election meddling.
He said he mis-spoke at the news conference with Vladimir Putin and meant to say he didn't see any reason why Russian wouldn't be responsible for interfering in the 2016 vote.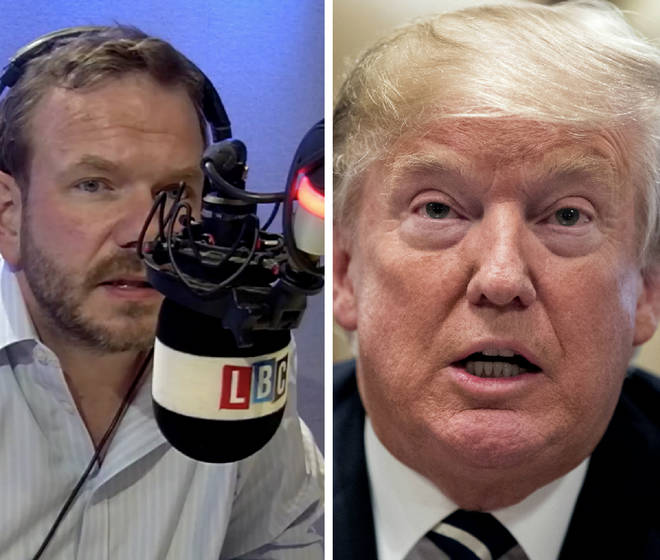 The US President put it down to "sort of a double negative".
But, the startling U-turn caught the attention of James.
Giving his verdict, the LBC presenter said: "When members of the sneering, condescending, metropolitan, liberal elite like me are accused of believing Donald Trump supporters to be spectacularly stupid - it's a fair accusation.
"I do think they're spectacularly stupid, but nowhere near as stupid Donald Trump thinks they are and you won't get any better proof of that very simple observation… until the next time."