James O'Brien's Response To Iain Duncan Smith's Irish Border Claim
19 October 2018, 14:05
This is James O'Brien's stinging response to Iain Duncan Smith's claim that sorting out the Northern Irish border issue will be easy.
The former Conservative leader, speaking to Nick Ferrari earlier today, said: "We need to challenge the EU about this ludicrous concept of the backstop.
"Given that the Irish government itself constantly up front in negotiations said we've got to have a backstop and then goes away and says there'll never be a need for a hard border, there isn't a need.
"There are plenty of ways of having a border that is open without a hard border for the whole of the UK and the EU, there are customs people who are experts who accept that."
But James told him: "Iain Duncan Smith talked about the Irish border, saying 'Oh no, experts say it's very easy to do'.
"Go on then. Tell me who, tell me how. Iain Duncan Smith has a hotline to some expert that the rest of the world is unaware of?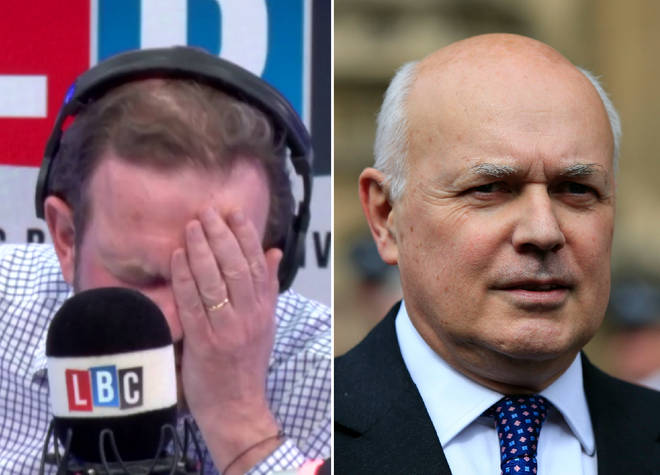 "He has an unidentified, un-named, presumably non-existent expert with a fantastically easy solution to a problem that has currently confounded the best minds in Whitehall.
"It beggars belief."