James O'Brien's Take On Far-Right Extremism Is Essential Viewing
2 February 2018, 11:02 | Updated: 2 February 2018, 11:40
James O'Brien said the far-right and Islamic extremists are two sides of the same coin and are radicalised in the same way.
Vulnerable Muslim young men are shown videos and speeches that misrepresent what the West stands for and it encourages them to commit acts of violence.
But James points out the same can be said for people like Darren Osborne, a vulnerable, fragile man who read far-right content for just 16 days before driving a van into a group of Muslims.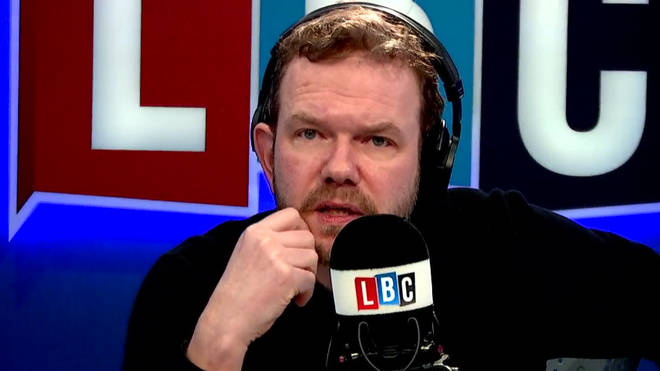 Speaking after Osborne was found guilty of murder and attempted murder following his attack at Finsbury Park, James said: "The suggestion that Muslim immigration was a reason to vote to leave the European Union was an idea built entirely upon the prejudice that they must all be bad.
"And if they are all bad, then it makes sense to drive a van into a crowd of them, doesn't it?"
Pointing out the similarities between the far-right and Islamic extremists, he continued: "The thing I struggle with every day is how similar are.
"Here's a Muslim man who's gone online, been exposed to videos, speeches, claims and misrepresentations of what the West stands for. They've actually used the far-right stuff to radicalise him as well.
"If you see nothing else, what chance have you got?
"The far-right end of the horseshoe is almost as big as the Islamofascist end of the horseshoe."