James Schools Caller On Barack Obama's Visit
21 April 2016, 11:07 | Updated: 26 August 2016, 10:02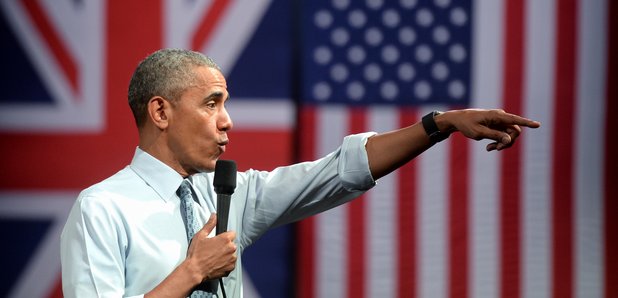 Watch as James O'Brien schools a caller who is opposed to Barack Obama's visit.
Mark in Ascot called James' show to argue that Barack Obama should not visit the UK to make the case for Britain's EU membership.
But things swiftly deteriorated when James' picked apart his argument that Obama's point of view is not welcome in the debate.
The US president visits Britain this week to make the case for the UK's EU membership and will hold a press conference at Downing Street on Friday.
"He is the American leader, I want to hear what the British public have to say," said Mark.
"It's not either or Mark, the fact that Barack Obama is allowed to do a speech doesn't mean that you are not allowed to offer an opinion," James said.
Watch as James demolishes the argument against the President's visit.