James's Genius Take On The UK's "Marriage" To The US
26 January 2017, 11:08 | Updated: 26 January 2017, 12:03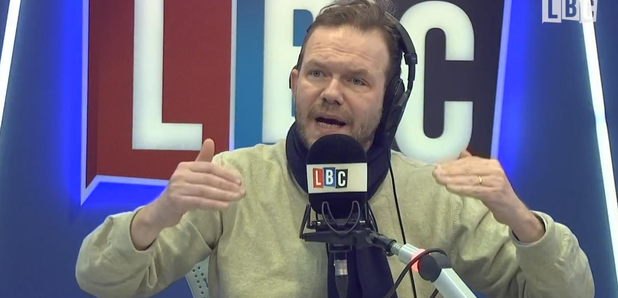 Theresa May is set to meet the new US President Donald Trump tomorrow. Here James O'Brien offers a brilliant metaphor on future relations.
The LBC presenter gave his interesting analogy ahead of the UK Prime Minister's visit to meet the new US President.
Theresa May will be the first world leader to do meet Donald Trump following his inauguration.
James gave his take on the future of the UK-US relationship in true O'Brien fashion.
He said: "The way I see it is that we are leaving an imperfect, dull, marriage, that we could have worked to fix, if we could find the appetite and the desire.
"It would have been tough to find the appetite and desire and it takes two to tango, so we would have to have convinced our dull but safe and uninspiring, imperfect partner that we were going to work together to revivify the relationship, to reinvigorate our sex life.
"Or, we could leave, and move in with a violent abuser in the hope that he only hurts other people. And we're taking the kids with us as well. That's what Britain's done now.
"We have elected to leave a dull, imperfect marriage, that we could, if only we had found the right appetite and the right impetus, have strained and struggled to improve, to create a better future for both partners, well all 28 of them if you want to be literal about it.
"But we've decided not to do that, and we don't want to be on our own, because that's just terrifying. So we're now going to move in with a violent abuser. A self-confessed violent abuser."