Former Jaguar Land Rover Strategist Educates James O'Brien On The 27 Brexit Outcomes
17 September 2018, 11:13 | Updated: 18 September 2018, 14:07
A former strategist for Jaguar Land Rover enlightens James O'Brien how car manufactuers have prepared for 27 different Brexit scenarios.
Adam told James O'Brien that car manufacturers have been planning for every possible outcome from Brexit since before the referendum took place.
He then said that there were 27 potential scenarios as a result of 'Brexit investigations' that were "not done at the mega-level" but instead at the finer details.
When James asked whether there was any reason why leading Brexiteers would call his former-boss a liar, he suggested either a "lack of understanding or knowledge" or "saving face".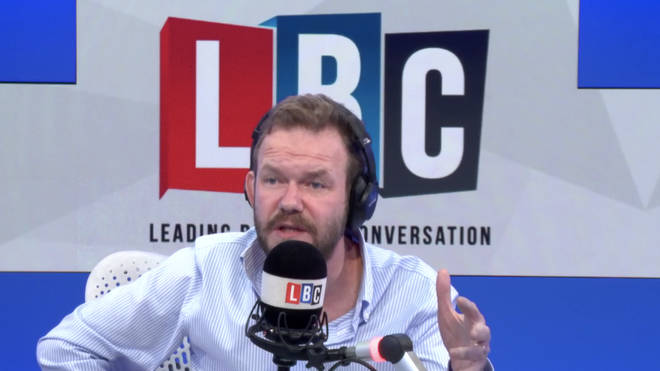 The call came after leading Tory Brexiteer accused the JLR boss Ralf Speth of "making up" warnings that leaving the EU with no-deal would result in factories grinding to a halt with the loss of tens of thousands of jobs.
Bernard Jenkin said: "We've had figures made up all the time by the scaremongers in this debate, and I'm afraid nobody believes them."