Jo Cox's Sister's Brilliantly Entertaining Interview For How She'll Remember The Murdered MP
9 May 2018, 11:56
Jo Cox's sister left LBC listeners in hysterics as she told James O'Brien how she is planning to celebrate her sister's life.
Ms Cox became an MP three years ago today - and next month marks two years since she was killed.
Kim Leadbetter appeared on LBC to publicise The Great Get Together, urging people to organise street parties, based on Jo's belief that "we have more in common than divides us".
And she told James about it with such joy that all listeners were left with a smile on their face.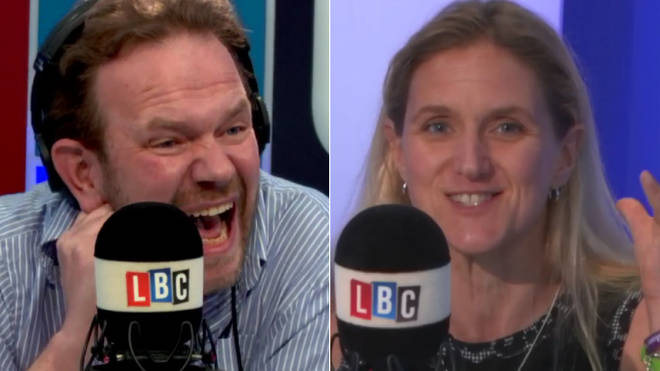 Watch the interview at the top of the page.
To find out more information, visit The Great Get Together.