LBC Exclusive: The Moment 60-Year-Old Man Is Caught By Paedophile Hunters
5 March 2018, 12:58 | Updated: 5 March 2018, 13:22
This is how LBC and paedophile hunter group Dark Justice caught a 60-year-old man who was meeting an underage girl for sex.
LBC reporter Martin Lindsay followed Dark Justice from start to finish in the case as they chatted and arranged to meet a man while they pretended to be an underage girl.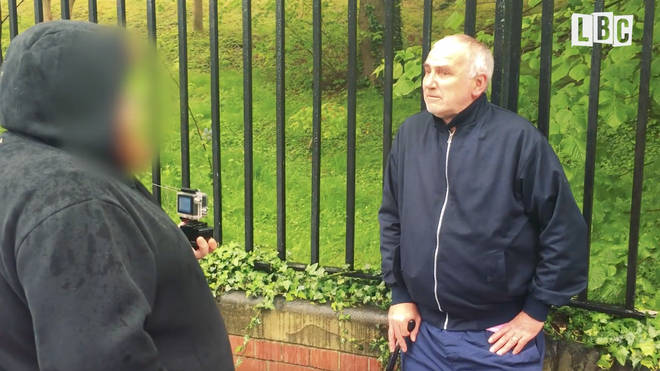 This is how it all started 12 months ago, when Dark Justice told James O'Brien that they are more effective than police at catching paedophiles.
Martin followed Dark Justice as they interacted with Brian Turnbull through a fake profile as he thought he was chatting to a 14-year-old girl.
Turnbull started sending the 14-year-old explicit texts and pictures before he suggested meeting up.
He then travelled 60 miles from Newcastle to Carlisle to meet her - only to meet the two members of Dark Justice.
This morning (5th March), Turnbull pleaded guilty to attempting to meet a child under 16 following sexual grooming. He will be sentenced at Carlisle Crown Court on 27th April.
Our report, at the top of the page, shows the investigation from start to finish.