Les Dennis Responds To "Low-Rent Banksy" Graffitiing His Name
23 November 2018, 11:52 | Updated: 23 November 2018, 12:12
This is Les Dennis's hilarious interview with James O'Brien as he blames the graffiti with his name on a "low-rent Banksy".
The TV star's name has been daubed on walls in several locations around the Norfolk city's centre.
Yesterday, Les tweeted the simple denial: "It wasn't me."
And speaking to James O'Brien, he blamed the graffiti on a "low-rent Banksy".
He said: "It's kind of crazy. I'm not condoning it at all, whoever it is who is doing this, I'm saying you shouldn't be graffitiing public or private spaces.
"But it seems to be that there is a low-rent Banksy out there who is obsessed with my name."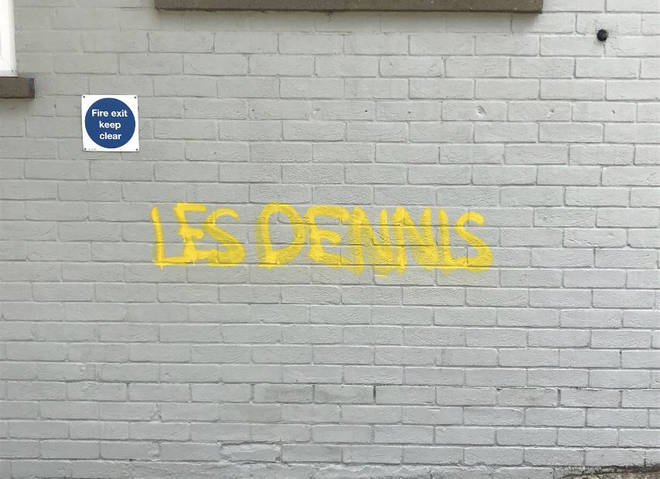 James asked for proof that Les was innocent and he said: "I promise it wasn't me. You've got my word for it, that's all I can give.
"I know the song by Shaggy called It Wasn't Me when it was him. I'm not being cryptic here. It really wasn't me."