Widower Of Woman Killed By Cyclist's Powerful Response To His Wife's Death
19 September 2017, 12:11 | Updated: 19 September 2017, 12:20
Kim Briggs was killed when she was hit by a cyclist riding an illegal bike.
Yesterday Charlie Alliston was jailed for 18 months after he knocked over and killed Kim Briggs while riding a bike without a front brake
He collided with the mum-of-two as she crossed Old Street in London, and was told by judge Wendy Joseph QC that he had shown no remorse for her death.
The courier later posted to a forum complaining people had "zero respect" and that Mrs Briggs had "ignored" him when he shouted at her to get out of his way.
James O'Brien spoke to Kim's husband, Matthew, about his response to the sentencing and his wife's death.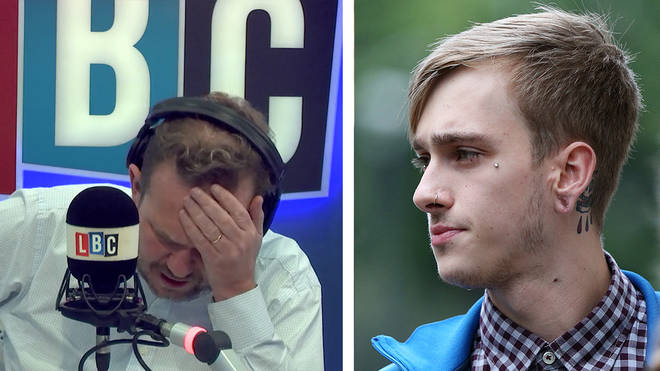 Matthew Briggs said: "If you don't care about my story, if you don't care about my wife, if you don't care about my kids - even for the most selfish reason you are endangering yourself.
"I can see no earthly reason other than fashion machismo, almost fetishism, of removing a front brake from a bike.
"It's so important to me. Kim was such a joyous, fun person. She'd have you in stitches within minutes of you meeting her.
"It's my job, and it's my duty to my kids, to bring them up without that anger as best I possibly can.
"In some way, if I can change the law and get these bikes off the road I can extract some modicum of good from this tragedy, and that's what I'm trying to do."
Watch the moving conversation above.