The Thick Of It Creator: Theresa May's Speech Would Have Been Too Unbelievable For The Show
17 October 2017, 12:51
The Thick of It creator Armando Iannucci told James O'Brien he wouldn't be able to write Theresa May's conference speech as a sketch, it was "too silly."
Armando Iannucci is of a refined comedy pedigree, potentially claiming responsibility for creating Alan Partridge, The Thick of It, Veep and upcoming film The Death of Stalin.
James O'Brien asked the writer about Theresa May's ill-fated conference speech - plagued by coughing, a P45-wielding comedian and the lettering of her backdrop falling away.
Iannucci responded the scene wouldn't have made it into one of his sketches because, frankly, it was beyond belief.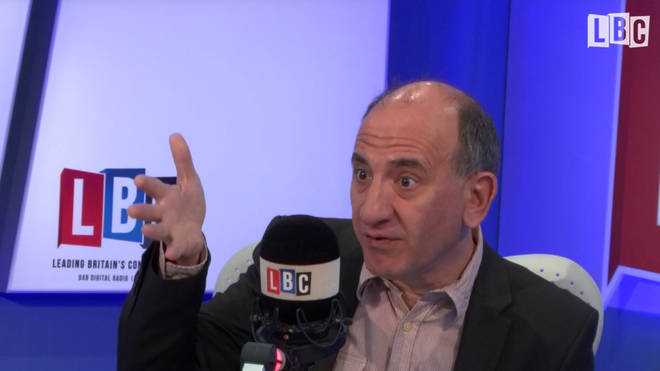 He said: "The believability, I wouldn't have put in The Thick of It the Prime Minister making a speech and the letters falling off behind her.
"I would have put that in as just too silly for words, I would have thought that's a bit route one."
Watch the interview above.