James O'Brien tears into the 'disingenuous moral corruption' of those who oppose foreign aid
25 January 2023, 15:49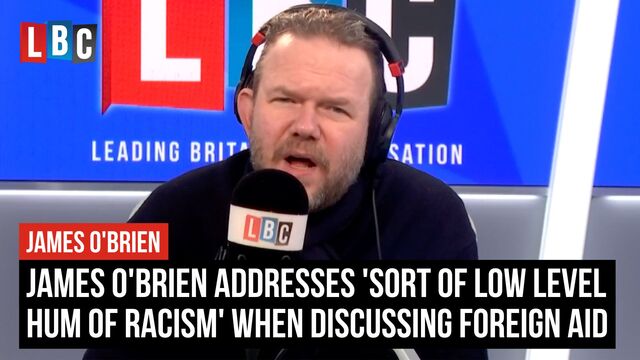 James O'Brien addresses 'sort of low level hum of racism' when discussing foreign aid
James O'Brien highlighted that many people opposed to foreign aid say that money should go towards "looking after our own" but are equally opposed to the financial improvement of "our own".
James O'Brien ripped apart opposition to international aid today, saying the excuse of needing the money to "look after our own" is not upheld when those same people are against the aims of those improving the well-being of UK citizens - using industrial action as an example.
In the scathing monologue, James pointed to the "laziness" and "low-level hum of racism" displayed "whenever we have a conversation about foreign aid".
His comments came after Shadow Foreign Secretary David Lammy said Labour would not commit to increasing its international development contributions should the party get into power.
READ MORE: Sir Keir Starmer blasts Sunak as 'too weak' to sack Zahawi over tax affairs at fiery PMQs
James said there is a "cavalcade of contributors claiming that they don't want to send money to foreign lands because they think we should be looking after our own".
"And then as a phone-in host when I turn my attention to issues of looking after our own, the same people oddly seem to be passionately opposed to looking after our own!" he exclaimed.
Expanding upon his exposure of the glaring contradiction, he added that "almost certainly" these are the sort of people "opposed to industrial action, whether it's being taken by railway workers or nurses".
He also said they were the type of individuals opposed to "more generous welfare payments" for those who "can't make ends meet" and "environmental improvements to the air that we breathe".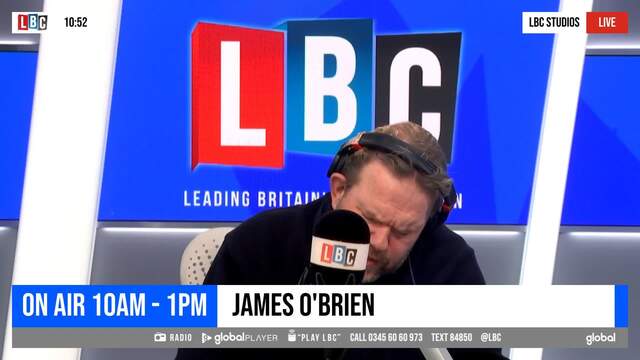 James O'Brien hears foreign aid argument from Baroness Featherstone
James said they were even against "basic redistributions of wealth from the wealthiest to themselves, such is the power of gaslighting and grooming".
"Many of these people are actually opposed to their own financial self-interests" he continued, pointing to the 2016 Brexit vote which he said led them "to impose economic sanctions upon our own country".
"I don't know whether hypocrisy is a strong enough word to describe that level of disingenuous moral corruption" he snapped, saying these were "strong opinions built on very little knowledge".
James also called out sectors of the media and columnists who felt it was "ridiculous [for] of all these woke lefties" to suggest money should be given to poorer nations, and the "grim tales of corruption" in quangos not spending money "where it should be spent".
READ MORE: Ukraine no longer a 'hybrid war' says Russian Foreign Minister Lavrov
He added that the initiatives in developing countries using foreign aid are spreading "important" messages to help reduce infant mortality rates, for example.
In another withering blow, he said: "If you do hate refugees, then oddly the foreign aid expenditure should be something you welcome because the more stable and secure countries facing problems and catastrophes are, the less likely the world is to see an exodus of humanity from those places."