Mum's Brave Call To James O'Brien Wins Strong Praise From LBC Listeners
16 March 2018, 12:46 | Updated: 16 March 2018, 12:48
This mum was labelled an inspiration after she spoke of her tough upbringing during a brave call to James O'Brien.
Amanda won strong praise from the LBC presenter and listeners alike as she opened up about her childhood in and out of care.
The government is to launch a review in a bid to better understand why vulnerable and disadvantaged children are more likely to be excluded from school.
They also have a higher chance of ending up in the criminal justice system.
This is something Amanda only knew too well, as she shared her story with James O'Brien.
"My mum and dad broke up when I was very young," she said.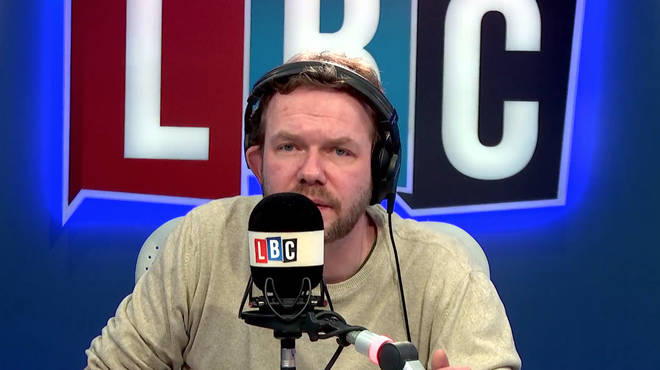 "My mum has quite severe mental health problems so she spent all my childhood in and out of different psychiatric hospitals.
"We were in and out of the care system."
She went on to say how she ended up going to boarding school, but was expelled soon after.
Amanda believes it was partly down to the fact she had come from a care home and was looked upon differently compared to the other children.
"When I was at boarding school I was on course to do very well," she continued.
"I wanted to be a doctor , I got high grades, I used to do all my friends homework for them.
@LBC @mrjamesob well done Amanda for getting to where you are today in life despite everything and well done on sharing your story with is all! Your bravery is inspiring!! Thank you!!!

— Stephen Anderson 🇪🇺 (@S1983A) March 16, 2018
"I loved it, but when I came home I got sent to a state school and the difference in education and again I got sent home to my mum who couldn't look after me.
"She was in bed all the time."
Nowadays Amanda has a 12-year-old daughter of her own.
"I don't have a lot of money," Amanda continued.
"But she's got more stability and more love than she could ever wish for."
Watch the inspiring call in full above.