This Caller Describes How Badly The Next Windrush Scandal Is Affecting Her
14 May 2018, 12:10 | Updated: 14 May 2018, 12:29
James O'Brien asked this caller whether she felt ashamed by having to re-establish her right to stay in the UK, after the next Windrush-style comes to light.
The Mayor of London says some children and teenagers born in Britain are having to pay £1,000 to gain citizenship in order to continue studying or gain employment, claiming the government may face another Windrush-style scandal.
Pointing to Theresa May's hostile environment policy during her tenure as Home Secretary, James O'Brien said: "She made it so complicated, and so expensive, that lots of people who had every right to be here would not stay here because establishing their right to stay here was too complicated and expensive."
When he asked one caller, Tasha, whether she felt ashamed, she described how the hostile environment made her feel "really low".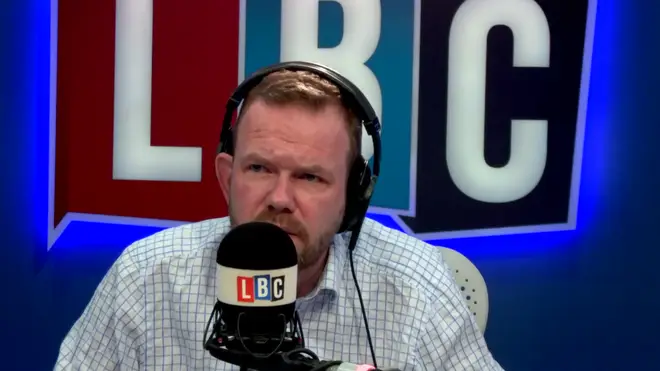 Tasha told James that she faces a citizenship bill for her child, who was born in the UK.
After sorting out her own settle status, she discovered her daughter was not seen as British.
She then described the difficulty she faced trying to prove her daughter has been living in the country since birth.
"All of this started when Theresa May got in", she said, pointing the finger at when the Prime Minister was the home secretary.
"Do you feel ashamed?" James asked.
"I feel everything" she said.
"I feel really low.
"Even my child sometimes, I think was maybe a mistake."