James O'Brien Quizzes Hilary Benn On His Withdrawn Brexit Amendment
15 January 2019, 12:57 | Updated: 15 January 2019, 14:51
James O'Brien quizzes Hilary Benn on the amendment he withdrew from the Brexit debate.
The Chair of the Brexit Select Committee and Labour MP said that the UK should join the European Economic Area and remaining in a customs union because it would solve the Irish border issue.
But when he said that he'd try to convince Brexiters that the UK would "still be leaving the institutions of the European Union", James replied: "these people can't tell you what the institutions of the European Union are, they just don't like hearing people speaking Polish on buses".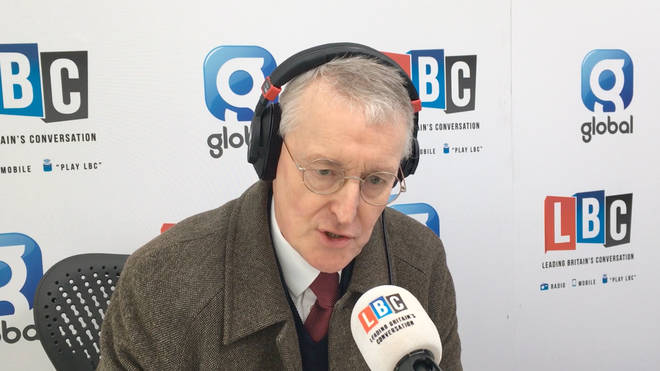 James also asked about Mr Benn's amendment, which was withdrawn.
It was designed to kill off Theresa May's deal and the possibility of a no-deal.
Defending his decision to withdraw the amendment, he said: "There are some MPs who reject the idea of leaving with no deal but are committed to back Theresa May today.
"Secondly, I was in the end persuaded to the argument we need a clean up and down vote so we can see the scale of what is likely to be parliament's rejection of it.
"But thirdly and most importantly, there is now the possibility of ensuring we don't leave without an agreement, both because I don't think parliament will allow it to happen and we have Nick Boles' bill that I think would give parliament the opportunity to pass legislation to instruct the government to extend Article 50 so we don't fall of the edge of the economic cliff in March."