Remainer Turned Brexiteer Won't Revert Back Even After James Tells Him Some Truths
12 January 2018, 11:24
Stuart was a staunch Remainer, but has since morphed into a Brexiteer. When James O'Brien told him some truths about his reason for switching, the caller refused to change his mind again.
The conversation was sparked after Nigel Farage said on Thursday that he was "warming" to the idea of a second referendum in order to "kill off" the Remain side.
The LBC presenter and former Ukip leader later insisted he was not calling for another vote, but warned it "may be forced upon us".
Stuart told James he campaigned for Britain to Remain inside the EU before the vote in June 2016.
However, he has since switched sides, saying the "uncertainty of it all is killing my business".
He also warned that if the decision was reversed, Britain would have to buy into a federal Europe and have to accept the euro.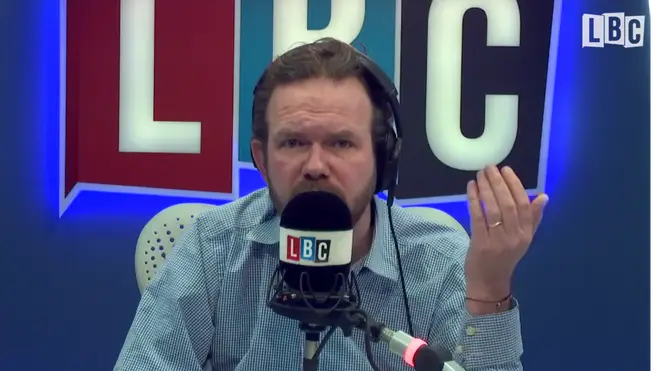 At this point James interrupted: "That's demonstrably untrue.
"If we revoke Article 50 we revert to exactly where we were before we triggered it.
"It's a legal certainty that they have to, it's revokable, that's what revokable means."
Stuart responded: "Well, ok, I'm wrong then."
To which James said: "You're wrong, but you're not going to change your mind are you?"
"No," the caller replied.
James finished: "That's Brexit in a bottle."
Watch the call in full above.