This Remarkable Call Will Change Your Mind On Viral "Racist Rants"
22 October 2018, 14:35 | Updated: 22 October 2018, 15:56
This caller told James O'Brien how his world was turned upside down when his mum was filmed racially abusing someone - even though he is mixed race himself.
James O'Brien was talking about "race rant videos" following the controversial clip of a RyanAir passenger refusing to sit next to a black woman on a plane.
The video was viewed over 2million times and people on social media were furious at him. But Franklin's call may just make you think about the story in a different way.
Franklin is mixed race - his mother is white and his father is black. One day, he was contacted by a friend who told him he'd seen a video of his mother racially abusing a journalist and the video was being widely shared on social media.
Life became really difficult as more and more people saw the video. But the backstory made the story stick in the mind even more.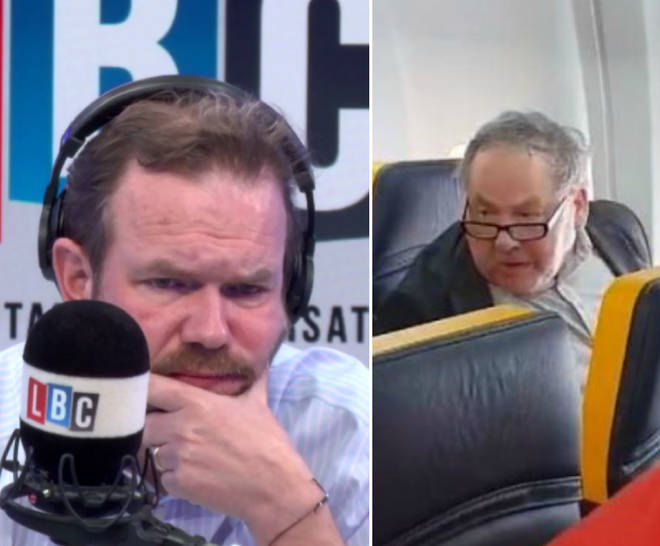 Franklin's mum is an alcoholic and can be out of control when she's drunk. And don't forget that her children and grandchildren are mixed race.
He told James: "I understand the outrage of racism and being racially abused because I have been myself previously and I still continue to be. You learn to live with it.
"But my Mum was always the person who taught me how to deal with these things. So for my Mum to be doing this was entirely out of character."
Listeners admitted it made them think about viral race rants.
Wow, I must say I have been moved by Franklin's story I was at first of the hang him mob but now think yes we do need the full story before we swing the axe. Yes there are racists but there are also mitigating issues. @mrjamesob

— Charles Mazarura 🇿🇼 (@bigCmaz) October 22, 2018
Watch the full, fascinating call at the top of the page.