Right-Wing Trolls Doing Terrorists' Job For Them: James O'Brien
9 October 2017, 12:02 | Updated: 9 October 2017, 12:12
The right-wing trolls who jumped on the Natural History Museum crash by saying London is not safe are doing the job of the terrorists for them, says James O'Brien.
Former EDL leader Tommy Robinson was reported to have rushed to South Kensington following reports of the incident, before anyone knew whether the incident was a terror attack.
He said that only two groups of people wanted it to be terrorism - ISIS and the right-wing trolls.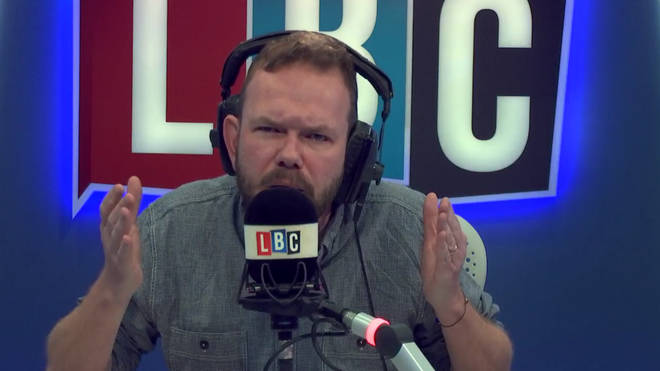 Speaking on his LBC show, he said: "Did you see what I think I saw which was people actively hoping that it had been a terror attack? Responding as if it had been, long before the facts had been established? And if so, what does that say about us?
"Are we now seeing terrorists actually achieve their goal of terrorising the British public when a mini cab driver crashes his car in South Kensington.
"They don't even need to blow us up any more, because we've got people in our midst some of whom are on the payroll of reputable media companies, we've got people in our midst doing the terrorising for them.
"A car crashes in South Kensington and people are queuing up to take money from Fox News to essentially treacherously deride this country and this capital city, to discourage people from visiting.
"Terrorists want us to be constantly fearful and suspicious of our neighbours. How on earth have we ended up in a place where people use a car accident to do the terrorists' work for them?"