Sir Nicholas Soames Phones James O'Brien To Take Part In Mystery Hour
29 November 2018, 16:58
This is the moment Tory MP Sir Nicholas Soames phoned LBC to answer a question about parliament during James O'Brien's Mystery Hour.
The grandson of Sir Winston Churchill was introduced to the programme as "Nicholas from Westminster".
After telling listeners why MPs bob up and and down during PMQ's it became clear who was on the line.
"Qualification?" James asked as he does with all callers attempting to answer a question on Mystery Hour.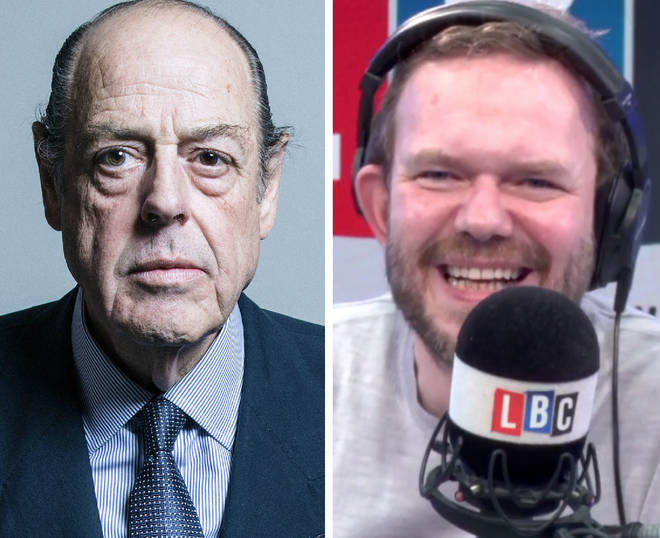 "Er… I'm a Member of Parliament," Sir Nicholas replied.
James added: "Are you Sir Nicholas Soames?"
"I am," the Tory said. "I am a great follower of your programme James and I think you've done a heroic job.
"Like all the rest of us don't give up".
In true Mystery Hour style, Sir Nicholas was given a round of applause, to which he said: "I haven't had one of those for years."
Watch the moment in full above.