The Cabinet Don't Want Brexit, What Does That Tell You, Asks James O'Brien
11 October 2017, 11:36 | Updated: 11 October 2017, 11:39
James O'Brien had a fact for his listeners: the four most senior members of the Government all think Brexit will be bad for the country.
In an electric interview with Iain Dale yesterday on LBC, Theresa May refused to say whether she would vote for Brexit.
James said he believes this is because the Prime Minister is not able to lie and say that now she would back Leave, as Jeremy Hunt told Iain last week.
And that means Prime Minister Theresa May, de facto Deputy Prime Minister Damian Green, Home Secretary Amber Rudd and Chancellor Philip Hammond all think that Brexit would be bad for Britain.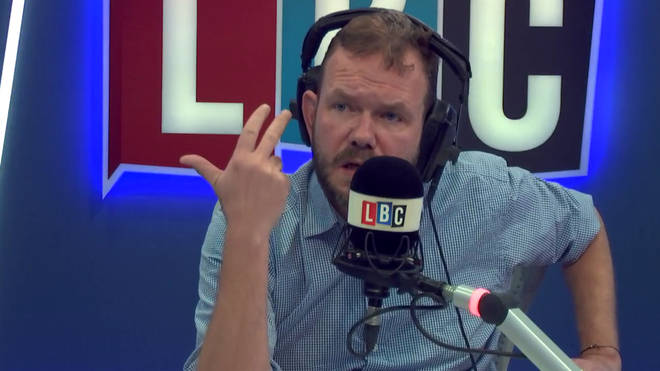 He said: "All that talk of democracy and sovereignty that led to this decision being taken could not now sound sillier.
"You cannot subvert UK parliamentary democracy and parliamentary sovereignty more completely than to have all the holders of the great offices of state, now charged to deliver something they consider to be against the national interest.
"That's what we've done. That's why Theresa May couldn't answer the question yesterday.
"We have a Prime Minister, a Chancellor, a Home Secretary, a Deputy Prime Minister and half a Foreign Secretary who are doing something they believe to be against the interests of the country and against the interests of their constituents.
"And that, I'm afraid, is a matter of fact."
James's comments come after this moment during the Prime Minister's interview on LBC.